LED lighting for stand construction
Innovative and exclusive LED lighting for stand construction. The lighting supplied by Exposupply meets the requirements for use in stand-building. This concerns safety and flexibility for the use of the lighting. Moreover, the lamps are robust for repeated assembly and disassembly of the exhibition stand.
View all LED lighting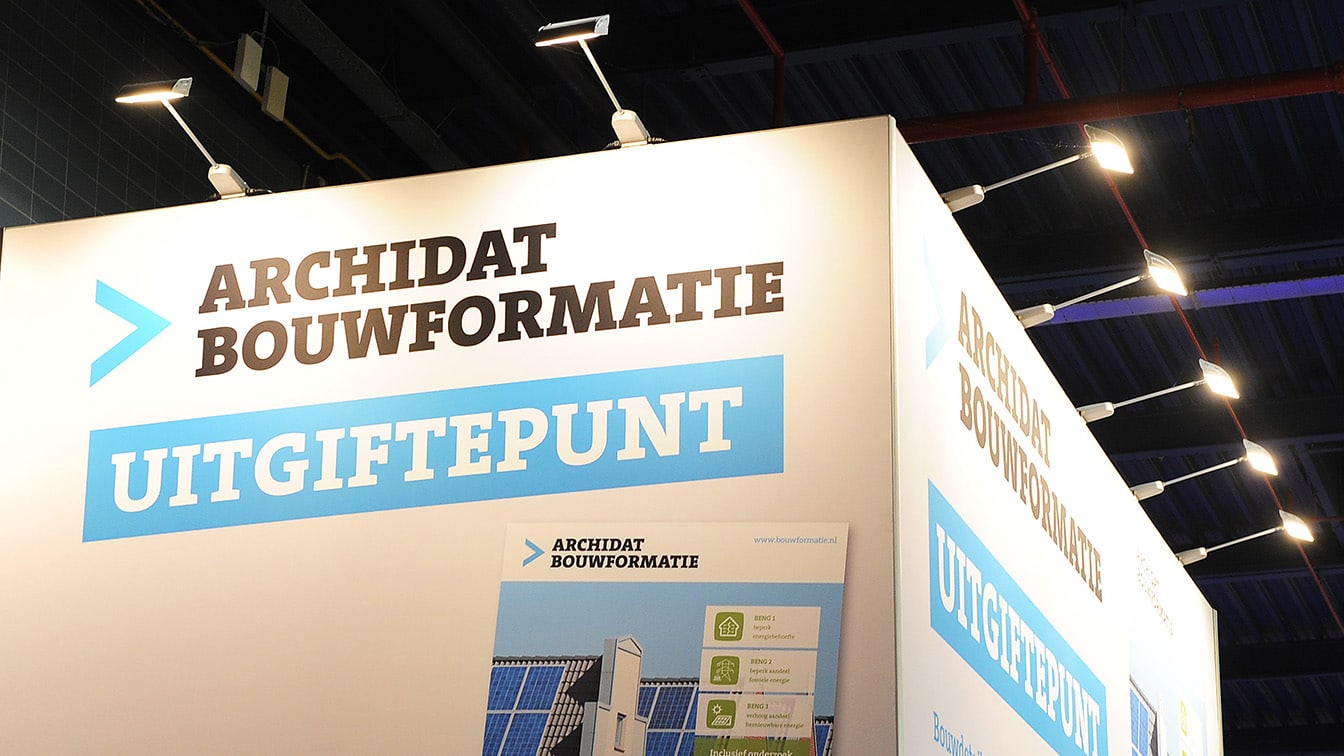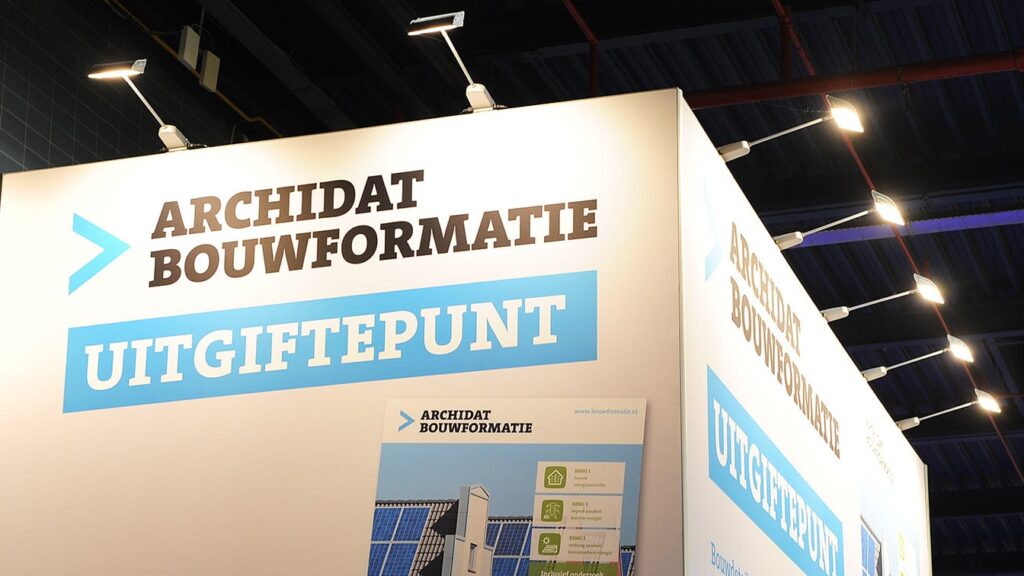 Universally applicable
Use the same display spot on every stand construction system. With a wide range of clips, the same lamp can be used on a traditional wooden wall, an aluminium system such as Aluvision, beMatrix, Octanorm, Syma, Modul, etc. or on a truss.
Various colour temperatures
The lighting supplied by Exposupply is available in the various colour temperatures to suit the stand you are building, ranging from 3000 Kelvin (warm white), 4000 Kelvin (neutral white) or 5700 Kelvin (cold white).
High light output
Stand construction requires that the most powerful LED lighting available can be applied to the exhibition floor. Exposupply has a range that ranges from a 70-watt display spotlight with 8,700 lumens to a 200-watt floodlight with 26,000 lumens.
Energy efficient
Replacing a lamp just before the fair starts – or even during the fair – is history. Thanks to the extremely long lifespan of LEDs, you can save time, money and irritation. With the use of LED you save a lot of energy costs for you and your customer.
Modern LED lamps now have an exceptionally long service life, partly due to advanced cooling elements to prevent overheating. This gives you a quality light source for a long period of time.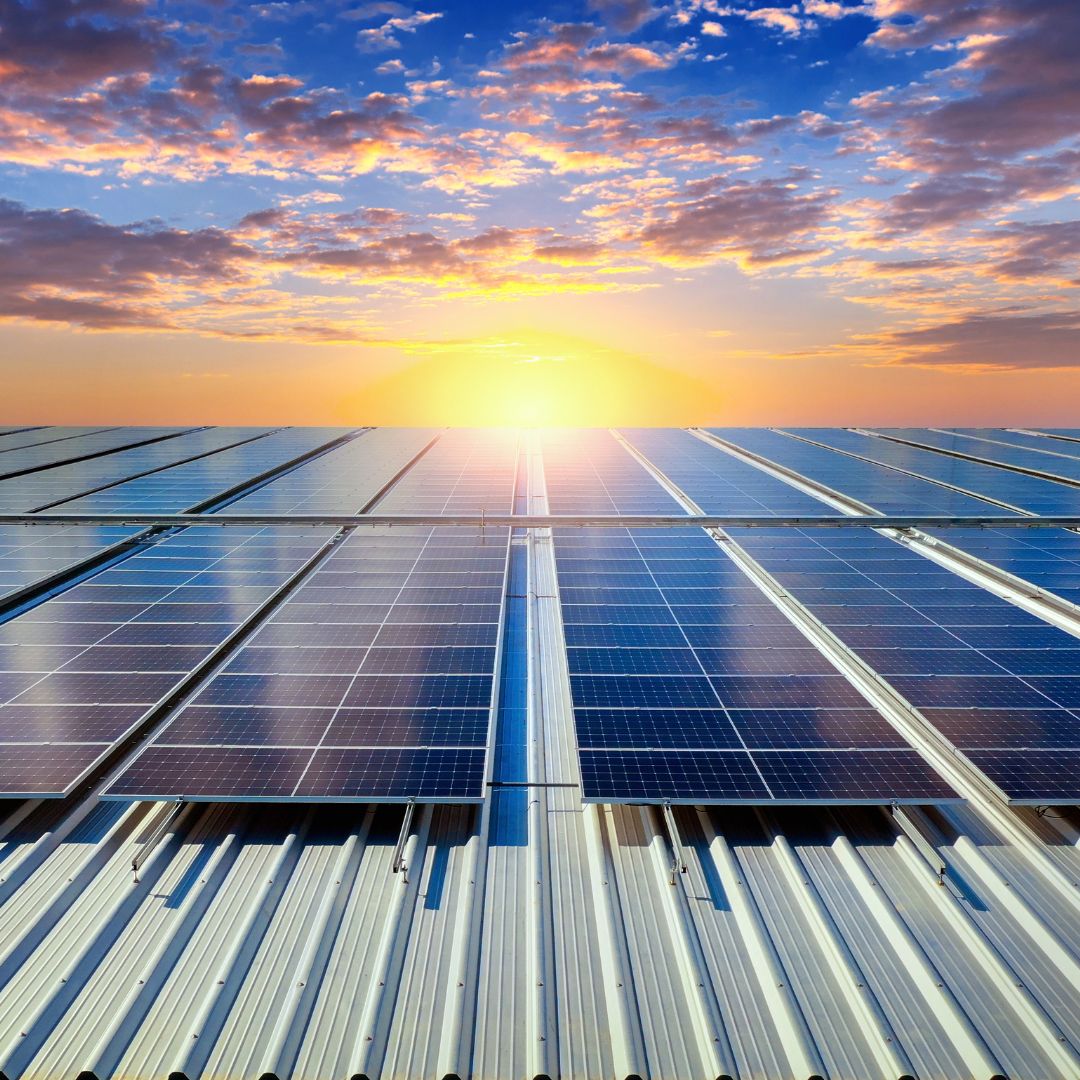 Sustainability
With the change in legislation and the demand for sustainable technology, consumers are increasingly in need of lighting with low energy consumption. Since 1 September 2012, incandescent bulbs are no longer allowed to be sold in the EU. So there is a big migration from halogen and gas discharge lamps to LED. In addition, the LED lamp is many times more energy-efficient.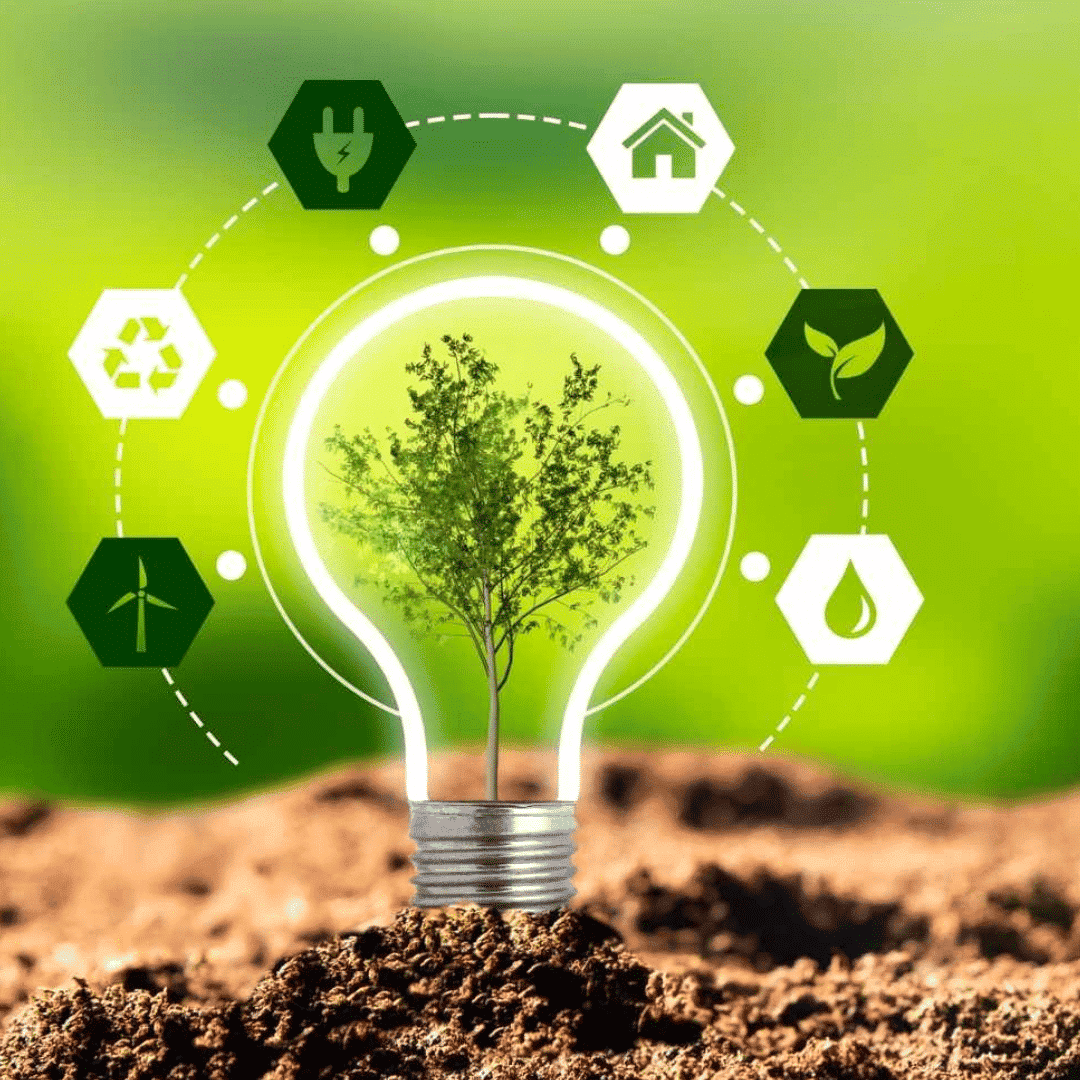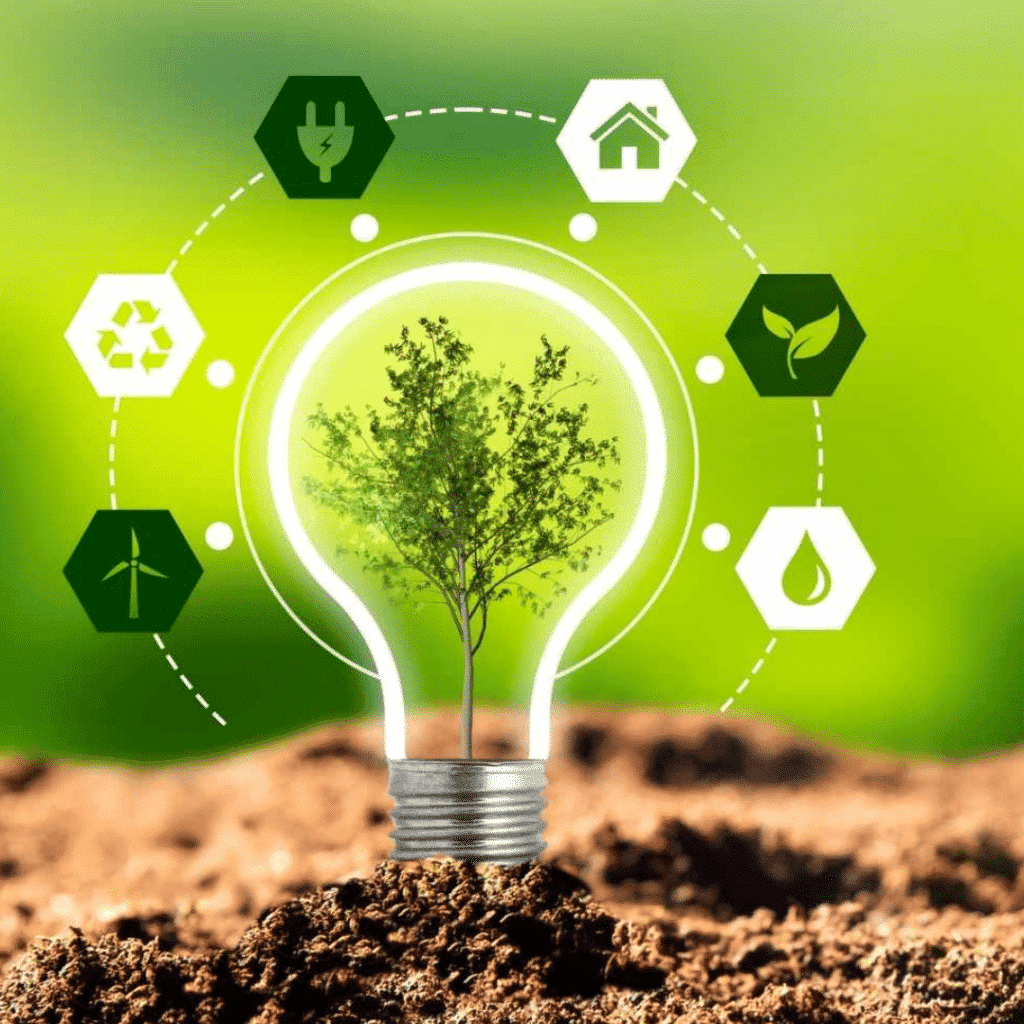 Frequently asked questions about LED lighting
What is Kelvin (color temperature / light color)?

The light color is always indicated with a certain color temperature, for this the unit ´Kelvin´ is used. A warm light color has a low number of Kelvin, for example 2300K. A warm white light color slightly higher, 3000K. A cold (almost blue) light color is usually 5000-6500 Kelvin.
What is the beam angle?

The beam angle indicates the extent to which the light from the lamp shining in width. This can differ from a narrow light angle of, for example, 30 degrees to a wide light angle of, for example, 180 degrees. A narrow beam angle is used to illuminate a small area and for a larger area you can better choose a lamp with a wide beam angle.
Wat zijn High Power LEDs?

Omdat veel mensen sceptisch waren geworden over LED verlichting moest men opzoek naar een manier om meer vermogen uit de LEDs te krijgen. Toen zijn de zogenaamd High Power LEDs ontwikkeld die tot wel tien keer meer vermogen konden hebben als de Low Power LEDs.
Wat is het verschil tussen Lumen en Lux?

De termen Lumen en Lux worden regelmatig door elkaar heen gebruikt. De EU heeft een richtlijn uitgegeven die aangeeft dat op alle verlichting de hoeveelheid Lumen moet staan, dit geeft aan hoeveel licht er uit een lamp komt. Dat geldt voor zowel LED- als gloeilampen, halogeen verlichting en HQI lampen. Lux is in het verlengde daarvan de eenheid die wordt gebruikt om aan te geven hoeveel licht er op een oppervlak (standaard 1 m²) op een bepaalde afstand (standaard 1 m ) valt.
What means CRI?

The color rendering of lamps is sometimes displayed in a so-called CRI index. The number of Ra indicates how light colors are perceived by people. A low CRI index means that the light is not easily detectable and a high number of Ra (more than 80) means that the light is clearly visible.
What is SMD?

Nowadays you see more and more lamps and spots with those flat LEDs, which are the SMD LEDs. The SMD LED comes in different types: the 3528SMD and the 5050SMD. The last SMD is larger and therefore provides a higher light output. These LEDs are also used for making lightbox LED modules.
What are the current developments in the field of LED?

More and more private individuals are now also switching to LED lighting. This is because the LEDs become increasingly powerful and better light colors are also possible. At the beginning of the introduction of LED lighting in the Netherlands, people were very skeptical. Meanwhile, however, there are LED lights with an 'extra warm' light color on the market so that you can match the light of the traditional light bulbs. In addition, LED lighting is becoming cheaper because it is used more. Many companies therefore also switch entirely to LED lighting. The government encourages this transition by allowing companies to deduct part of the purchase amount from the tax. It is expected that all lamps in the future will be equipped with LED lighting.
What exactly is a LED?

The abbreviation LED stands for the English " Light Emitting Diode ". This literally means a light-emitting diode. A diode is an electronic component. Usually this component is placed in a very small casing so that the light is better displayed and the LED itself does not break down. Although the abbreviation is LED, the Dutch language union has decided that the word is so common that it can also be written in small letters.