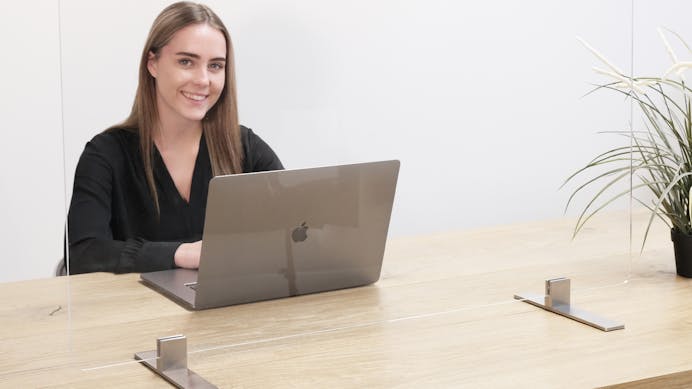 Office screens
Available in 3 mm and 4 mm with various types of feet and clamps.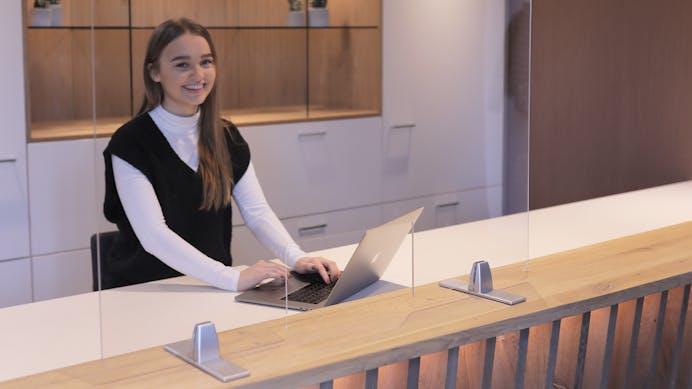 Counter screens
Plexiglas screen with cut-out in 3 mm and 4 mm in any desired size.
Hanging screens
High-quality protection at counters or in the office in 3 mm or 4 mm.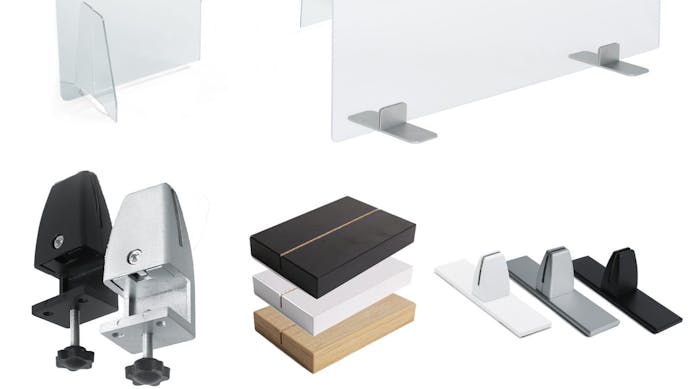 Table support and clamps
Widest range of clamps and foot supports for plexiglass in Europe.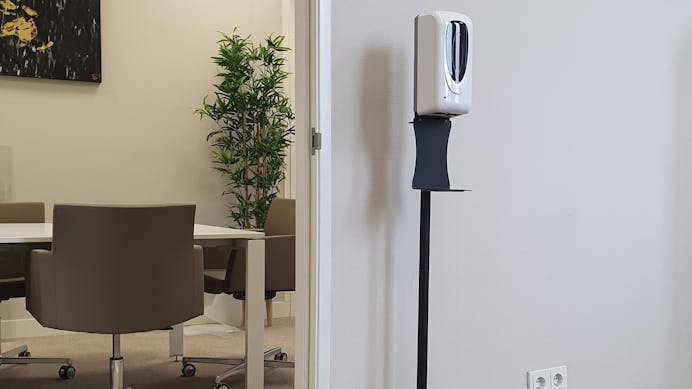 Accessories for a safe working environment
Various products to provide customers, guests and employees with a safe working environment