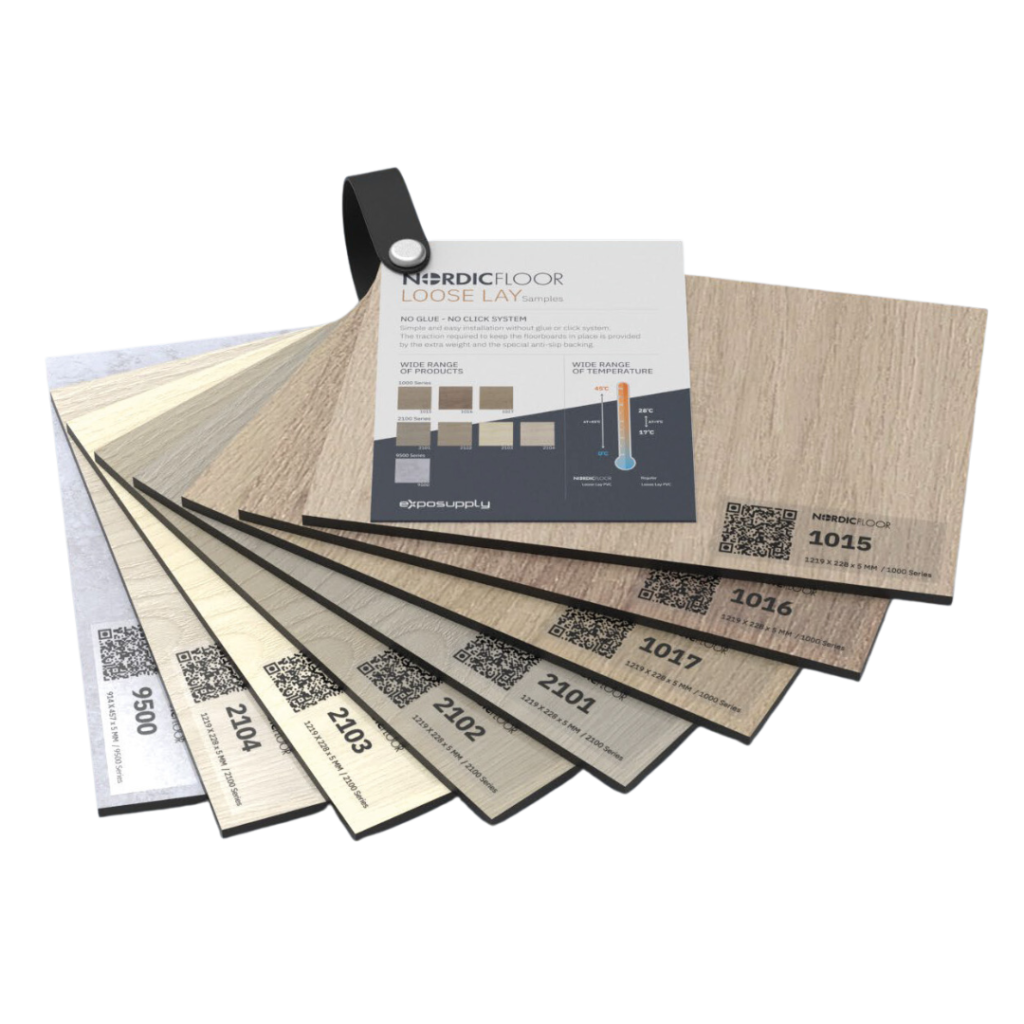 Samples NordicFloor Loose Lay
sku: Sample Loose Lay
Discover the beautiful colours and high quality of the NordicFloor... read more
Why can't I see prices?
In stock
Personal purchasing discount
Best value for money
Customer service is at your disposal
Product information
Discover the beautiful colours and high quality of the NordicFloor Loose Lay collection. Request a free sample set. The sample set contains eight samples:
About NordicFloor
NordicFloor is a leading supplier of looselay PVC flooring and is known for its innovation in minimising shrinkage and expansion of the floors with temperature differences. This is crucial, as temperature fluctuations can normally have a major impact on flooring materials, leading to bulges and unevenness. This makes NordicFloor's floors ideally suited under these challenging stand construction conditions.
Do you have a question about this product?