LED colour temperature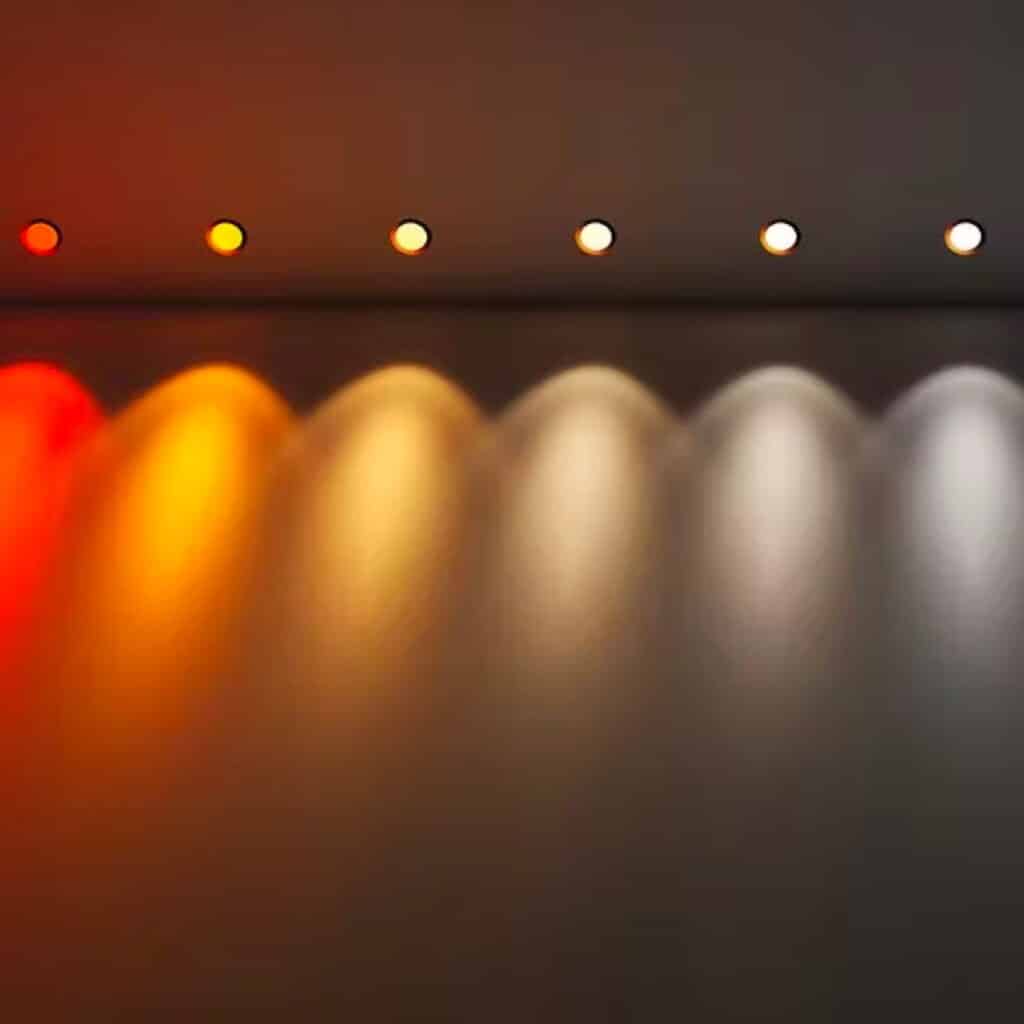 The colour temperature of LED lighting is expressed in Kelvin (K). The lower the Kelvin value, the warmer the color of the light. The higher the Kelvin value, the colder the colour of the light.
The most common light colours are: 3000K Warm White, 4000K Neutral White and 6000K Cold White. Which light colour you need depends on the location where the lighting is used.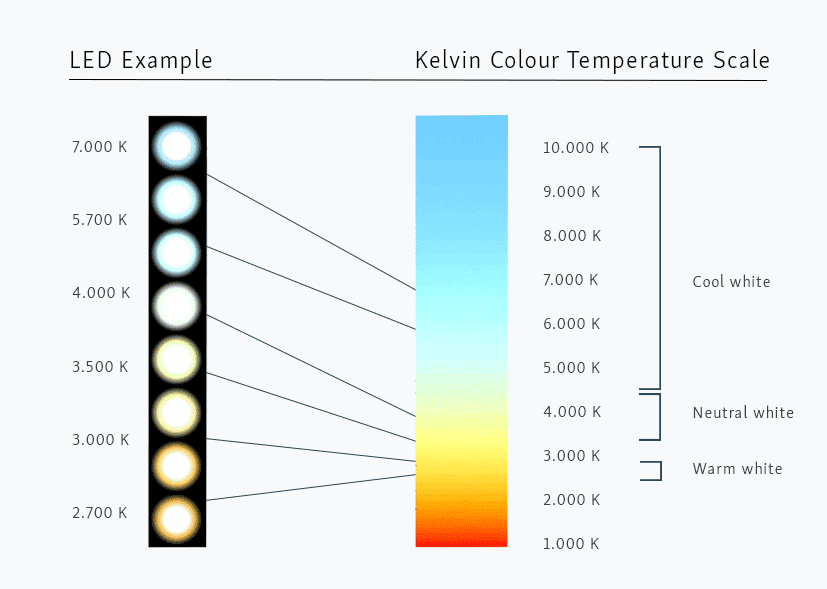 Want to know more? Check out these articles.