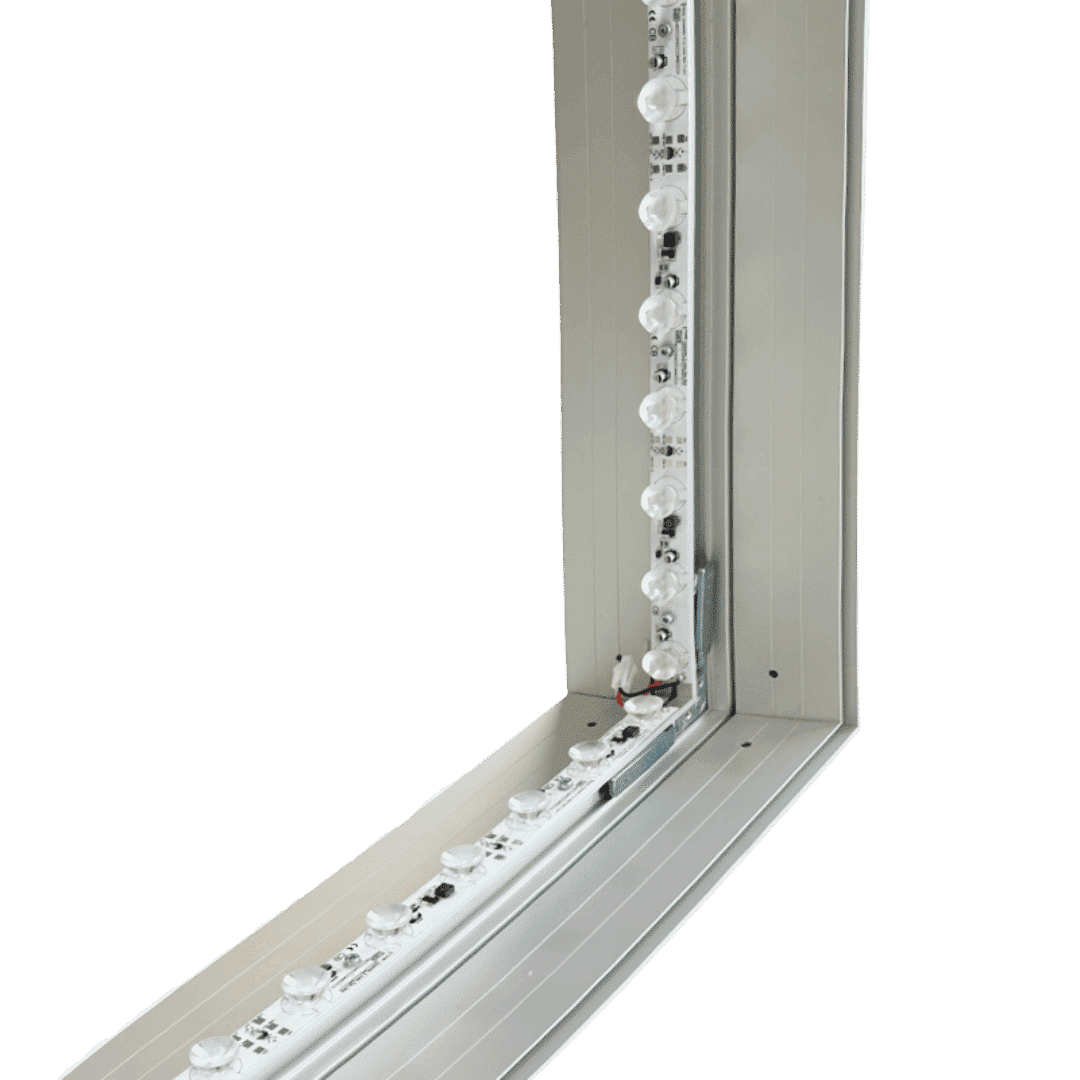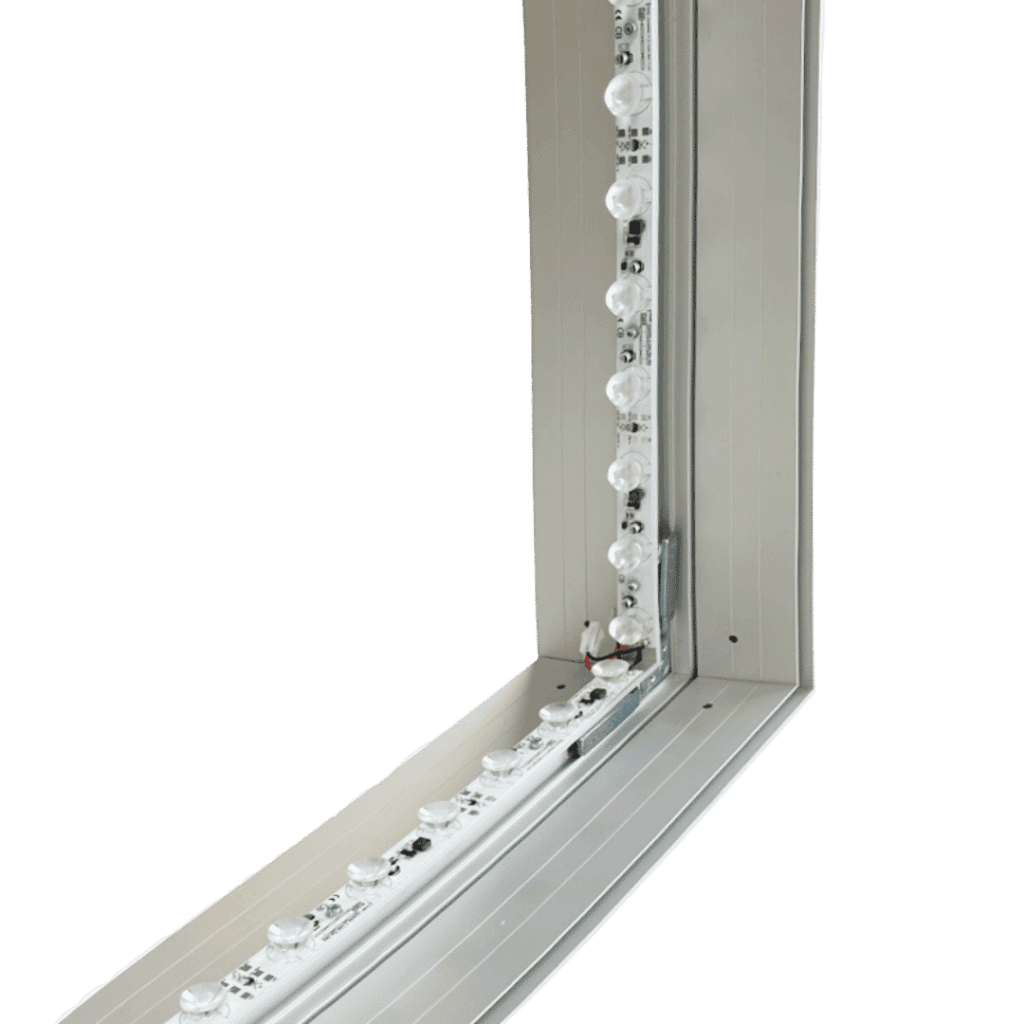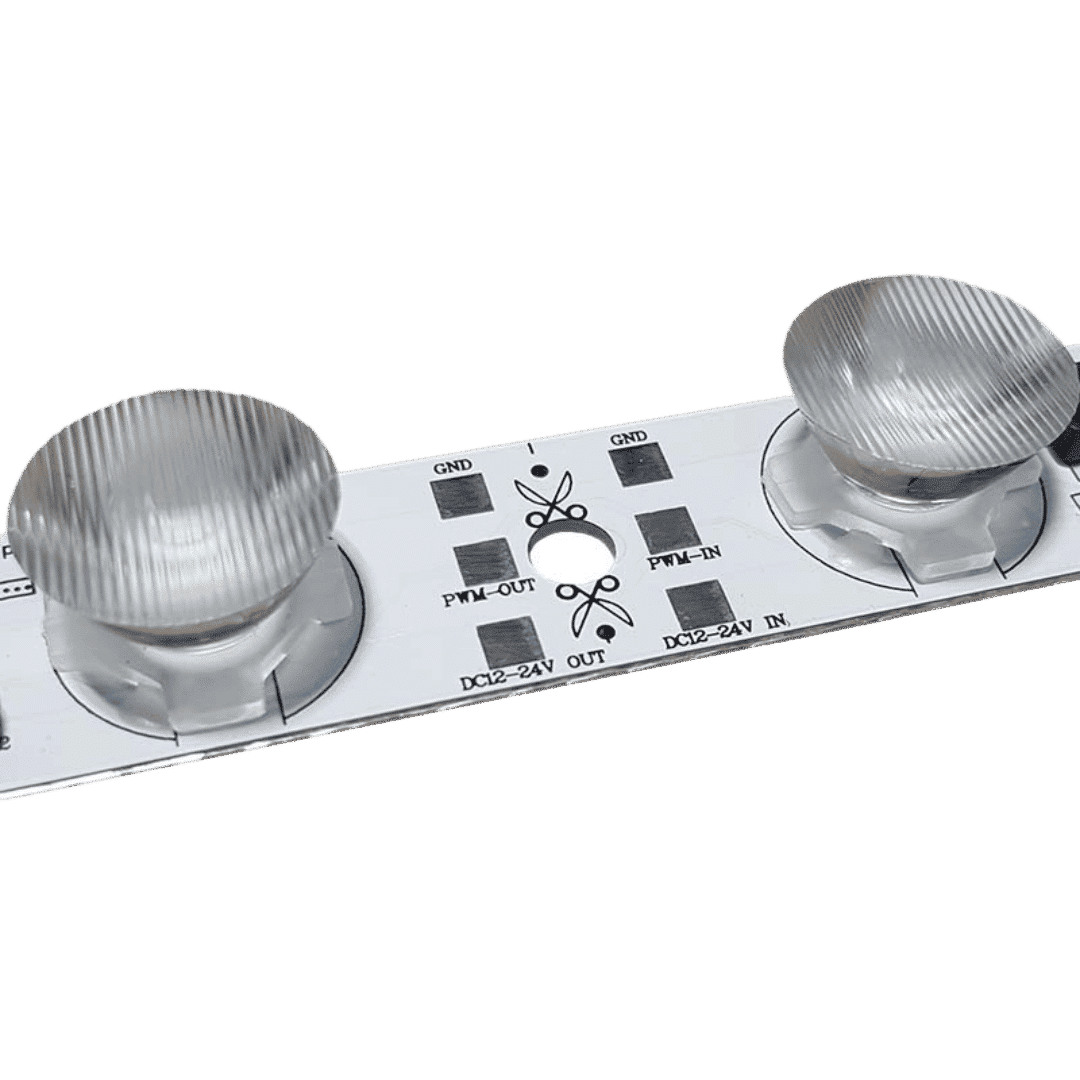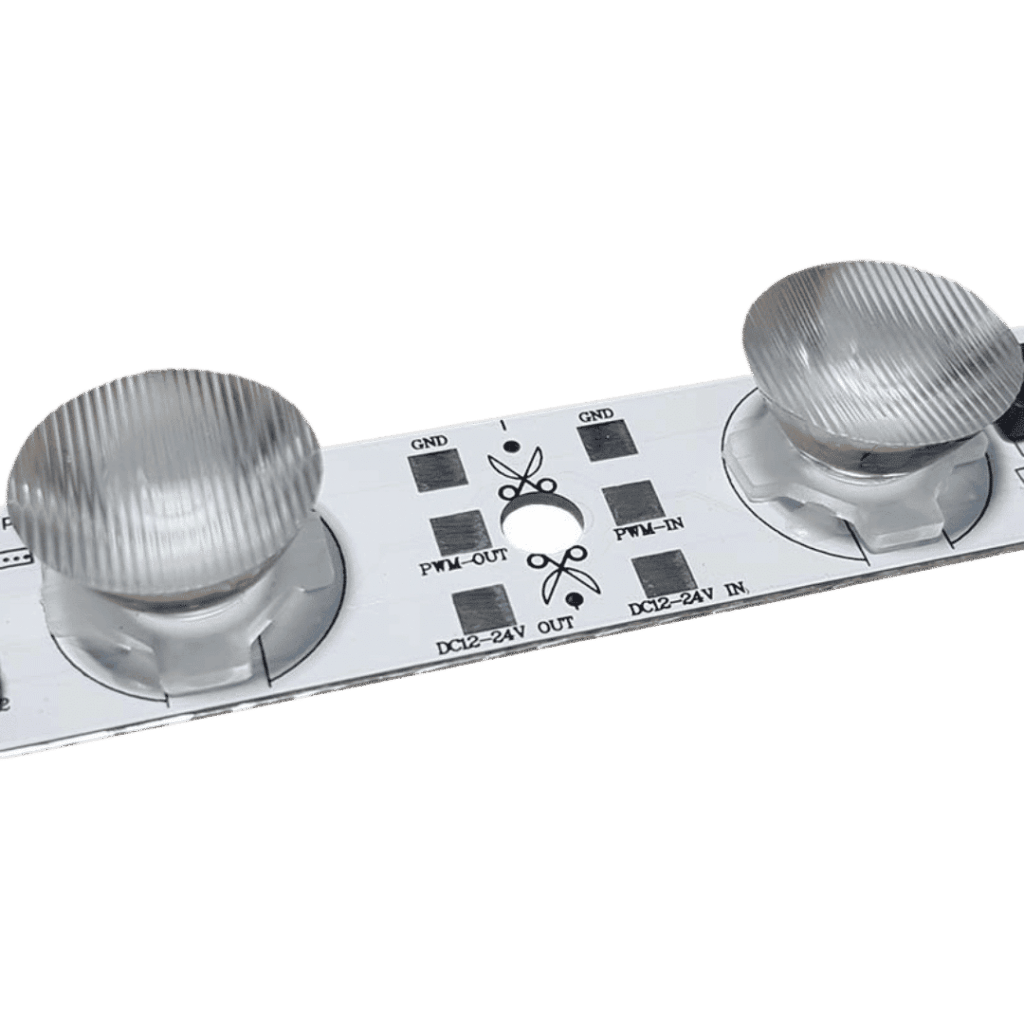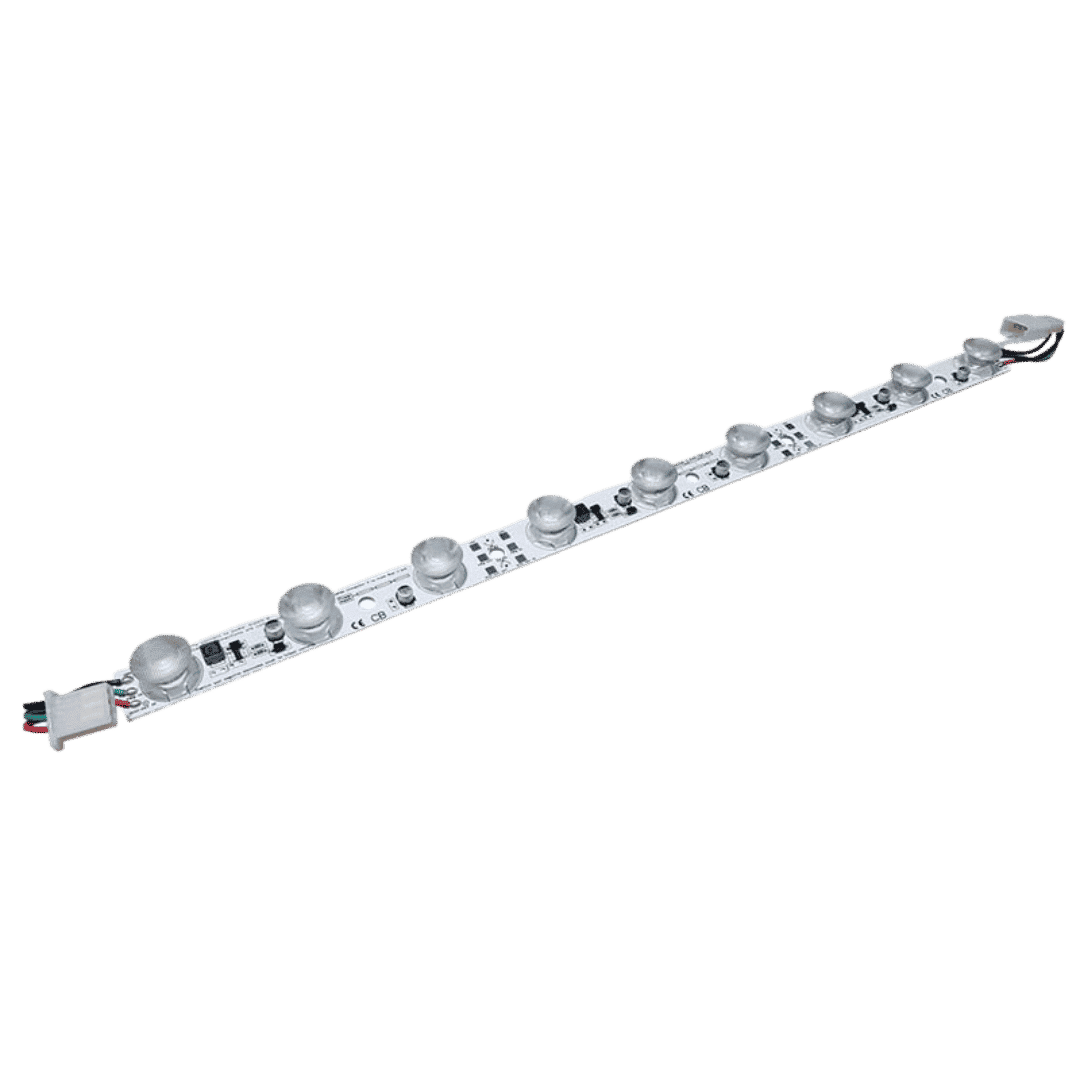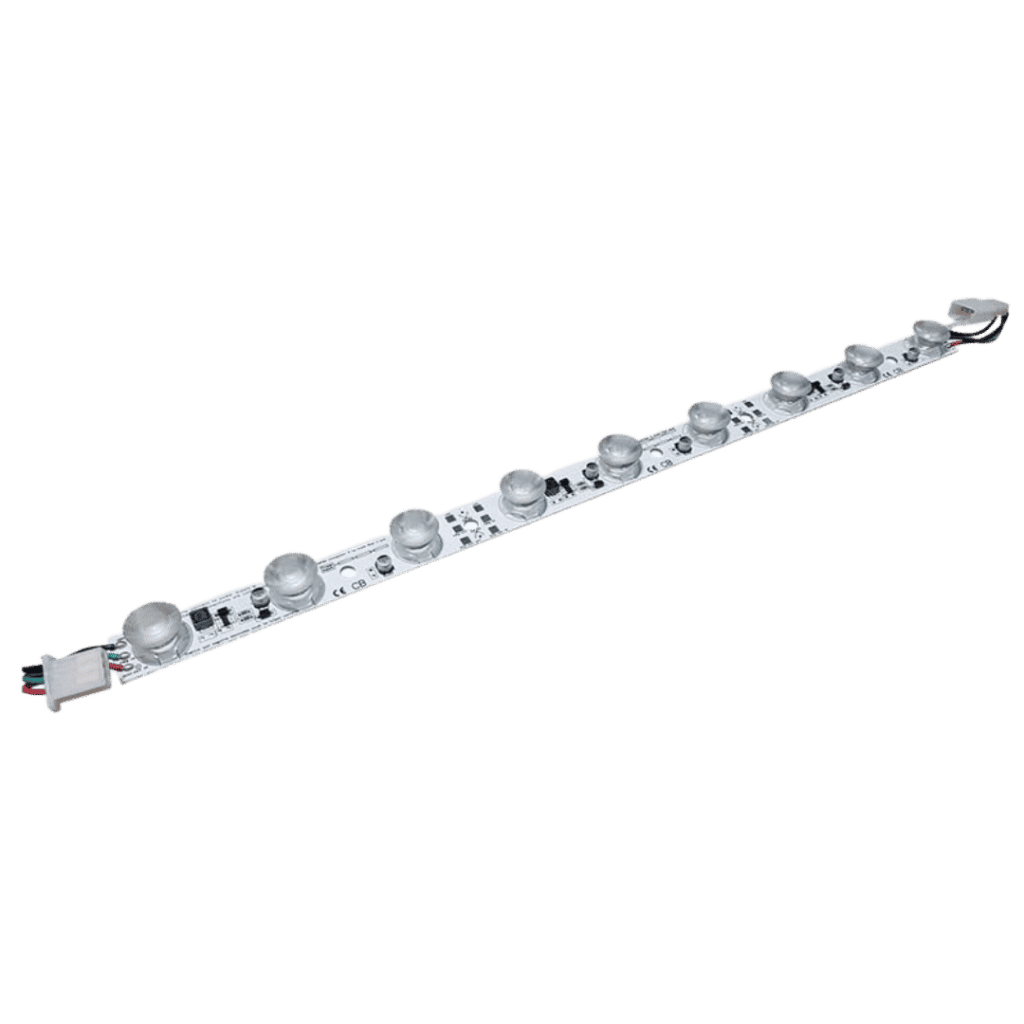 VICI Edgelit module
sku: LLV
Illuminate your lightbox with the powerful 6500k VICI edgelit... read more
Request a quote
Personal purchasing discount
Best value for money
Customer service is at your disposal
Product information
Illuminate your lightbox with the powerful 6500k VICI edgelit modules. Equipped with 9 conical lenses (27 watts) for a light output of 2,700 lumens, or a short module with 3 conical lenses (9 watts) for 900 lumens. The VICI edgelit modules can easily be connected together with the connectors, which are available as 2-pin and 3-pin options. If required, the VICI can be shortened by 9 LEDs so that 6 or 3 LEDs are used to cover the total length of the lightbox.
Specifications
Storage temperature
-20oC - +40oC
Certificates
CE, RoHS, UL
Energy consumption
27W, 9W
Linkable
Male and Female connector
Color temperature
Cool white (6500k)
Total dimensions
570 x 23 x 18 mm
Do you have a question about this product?