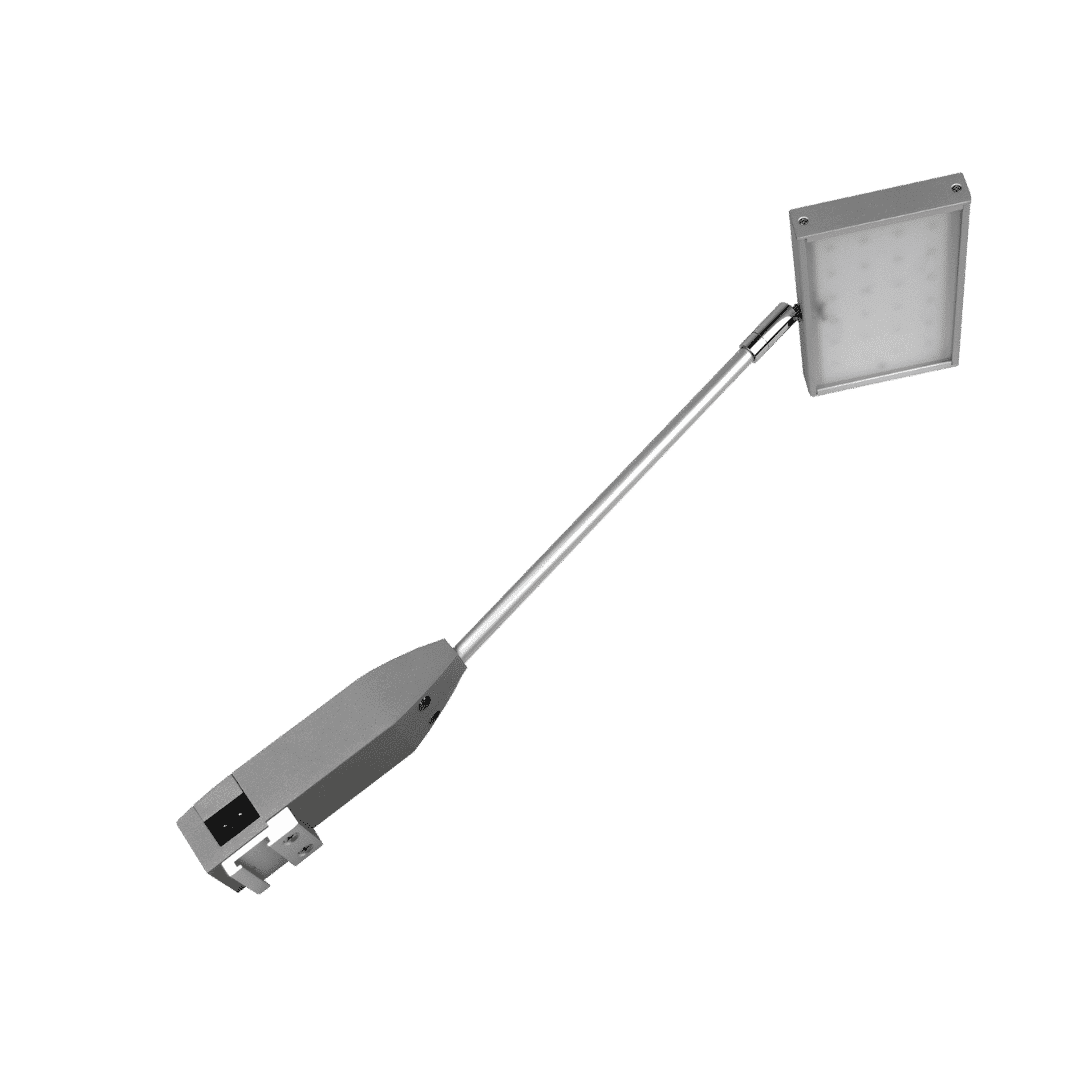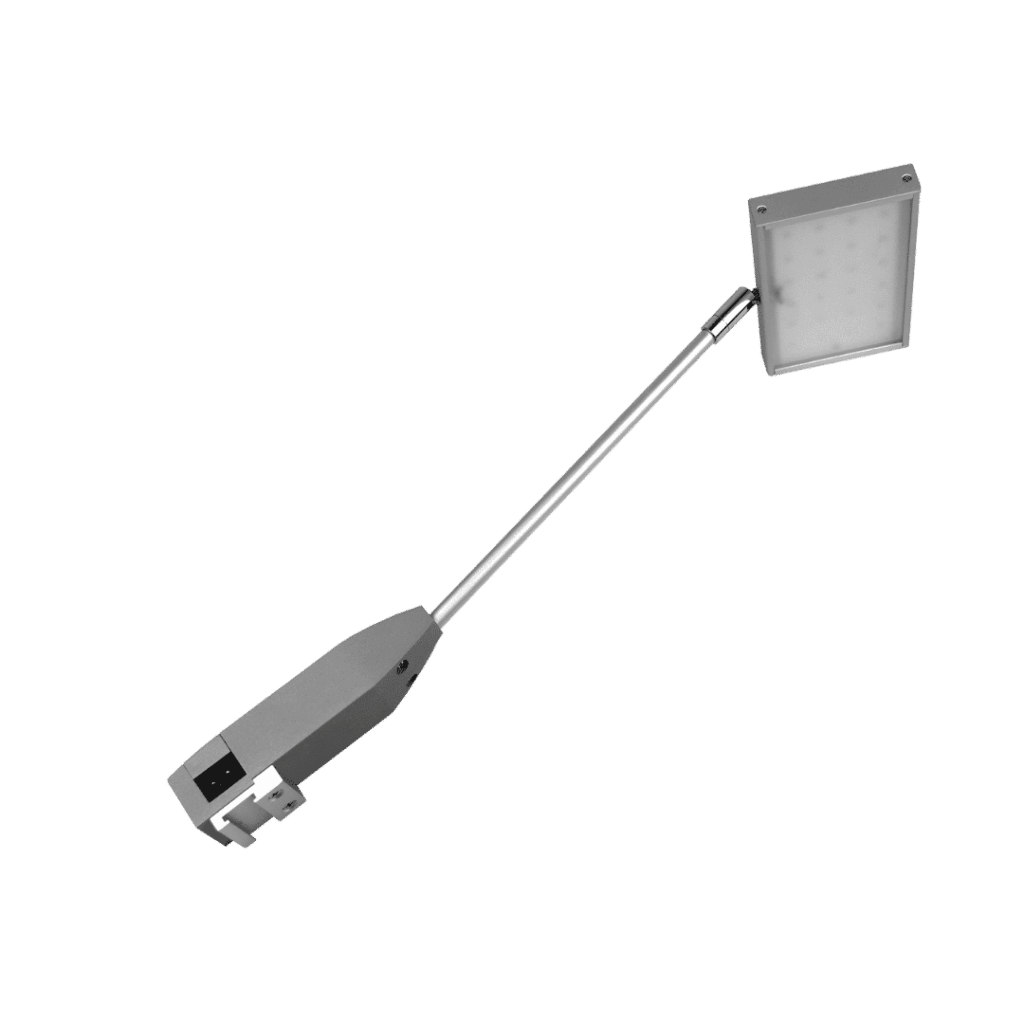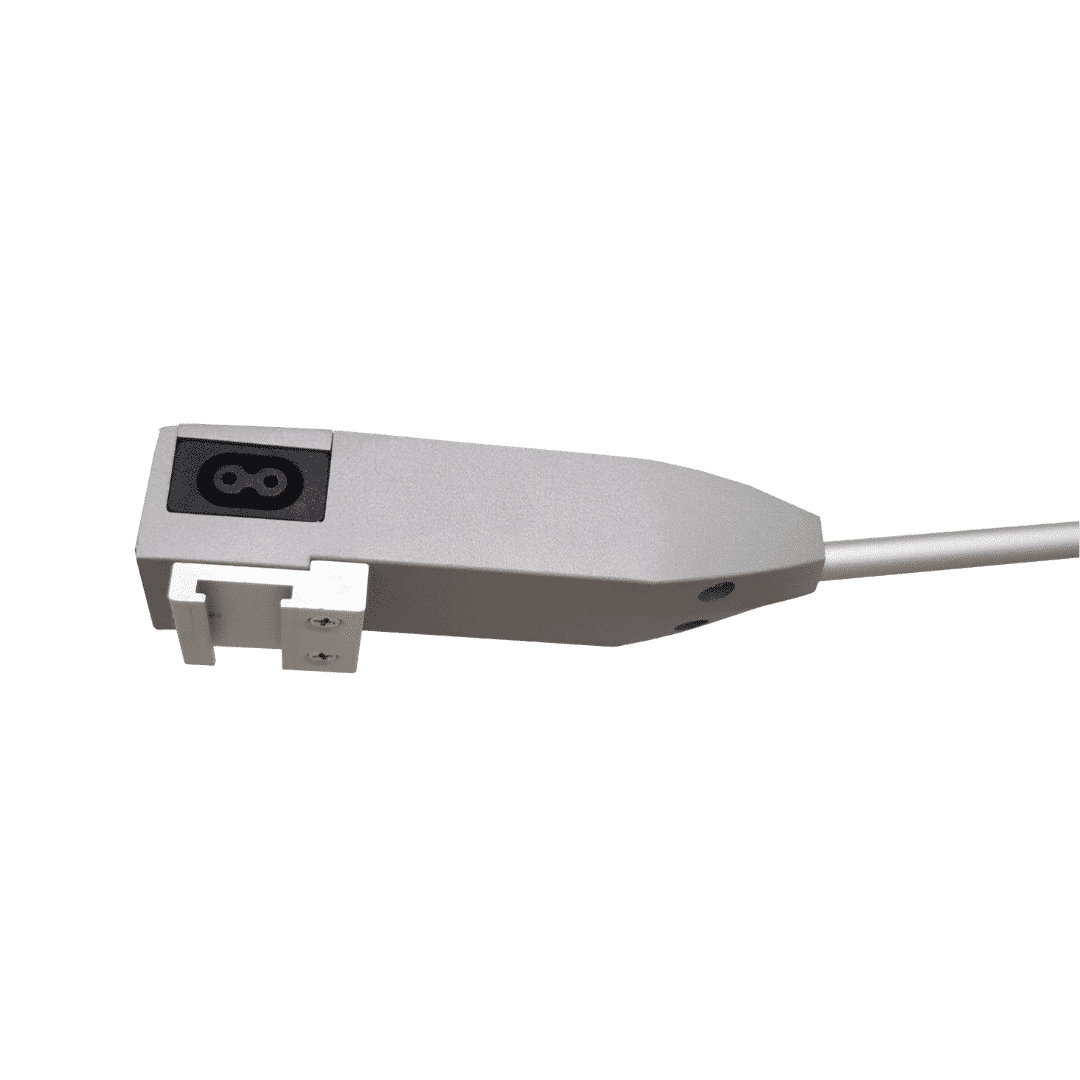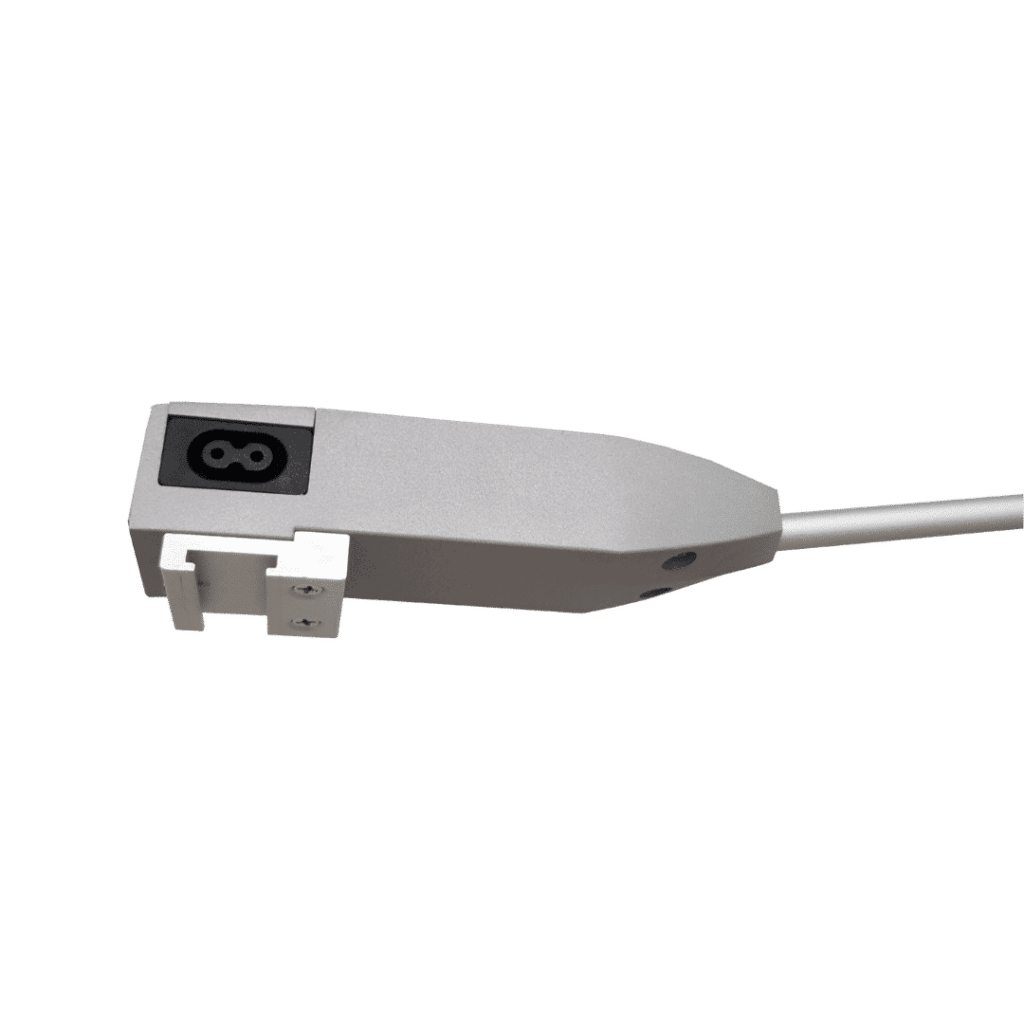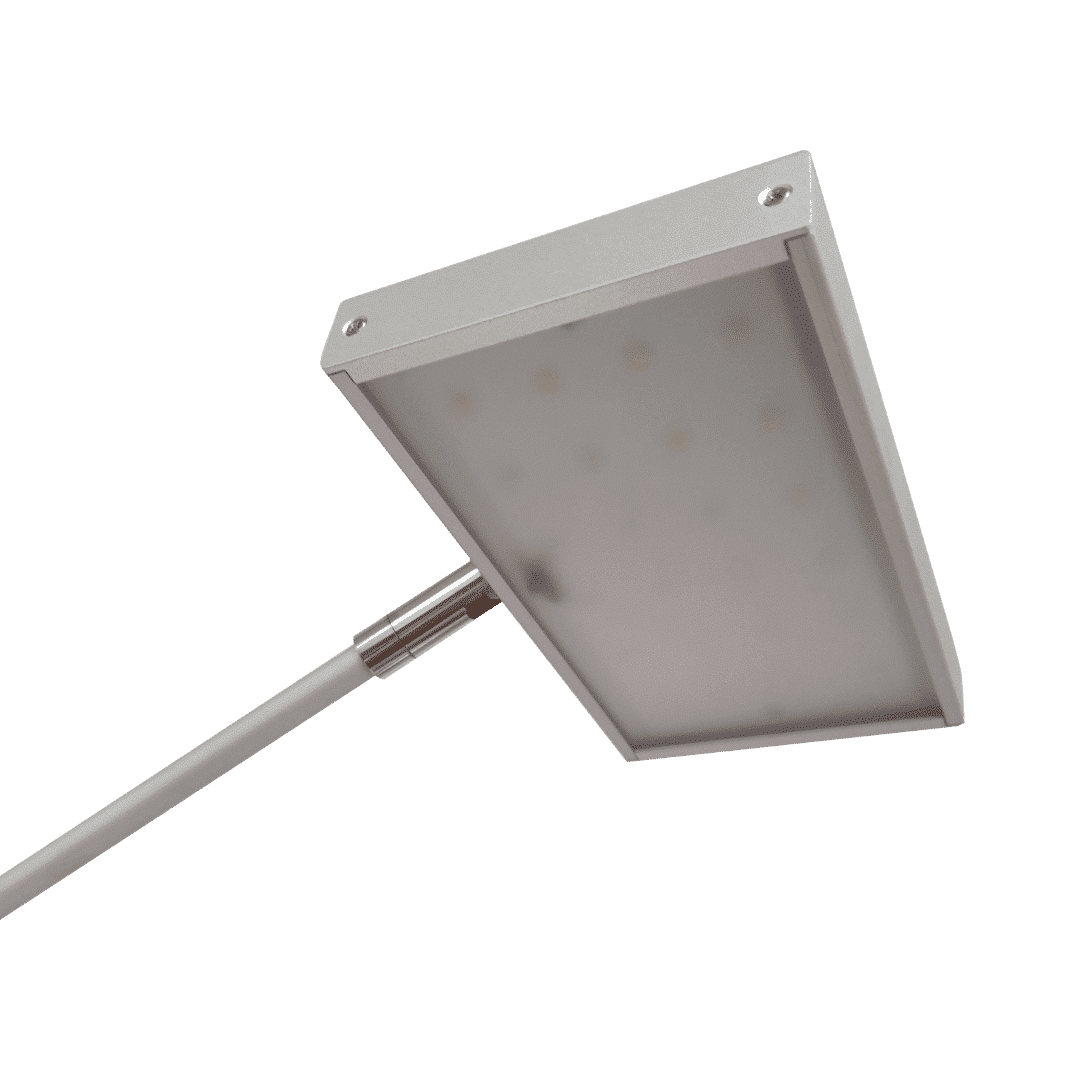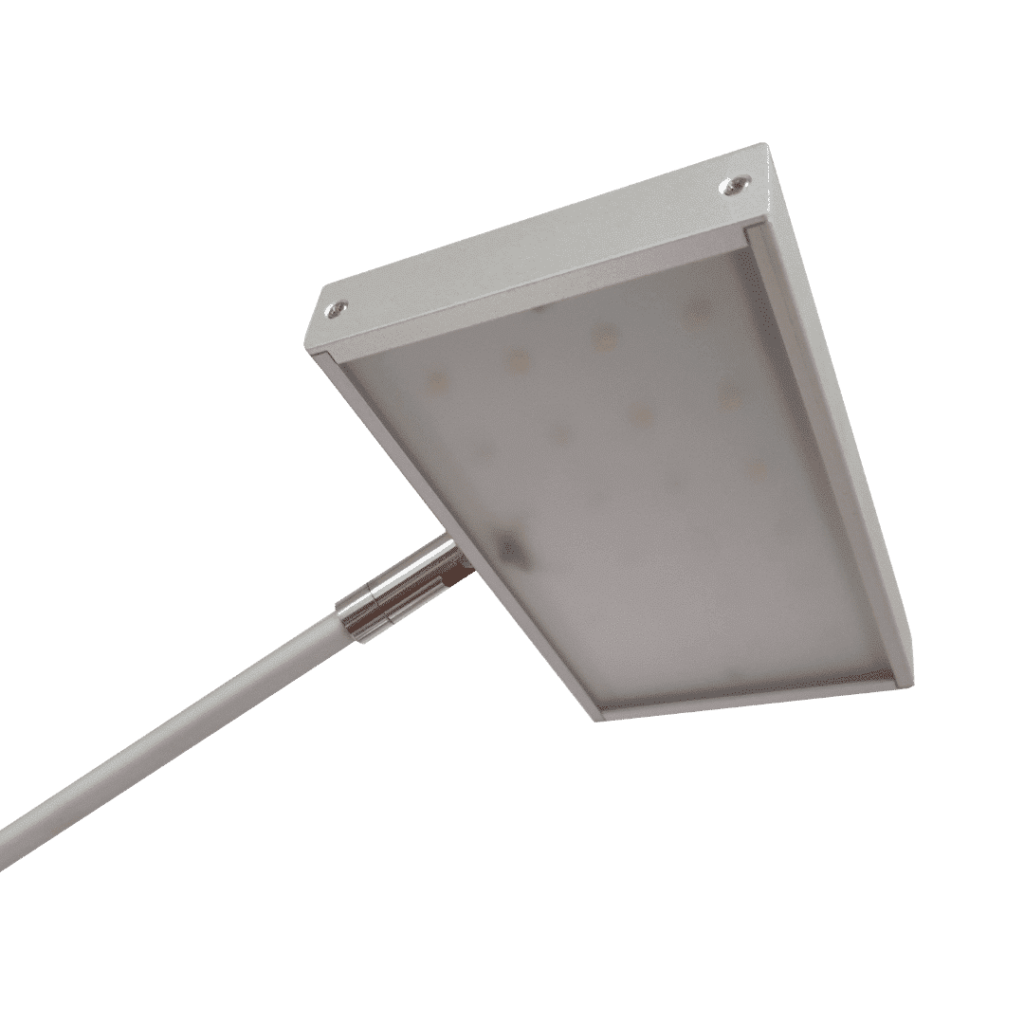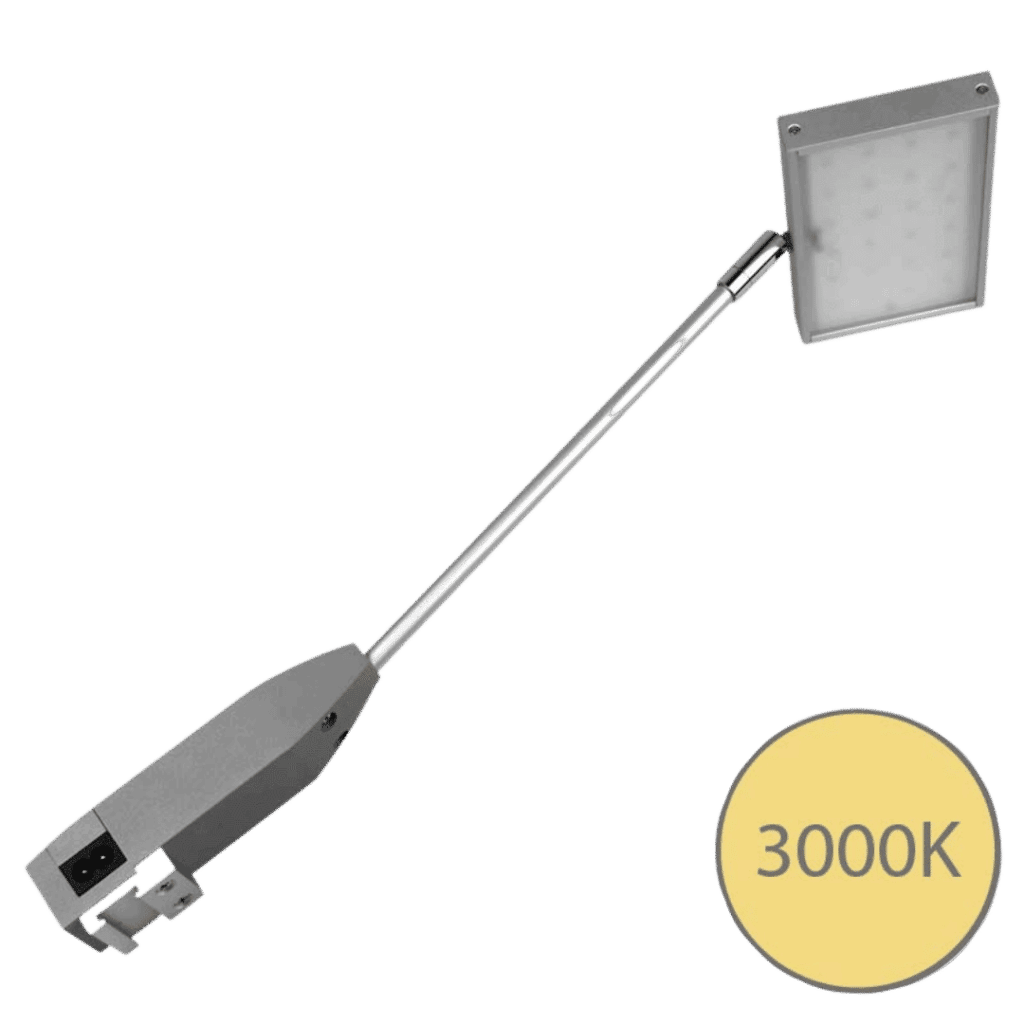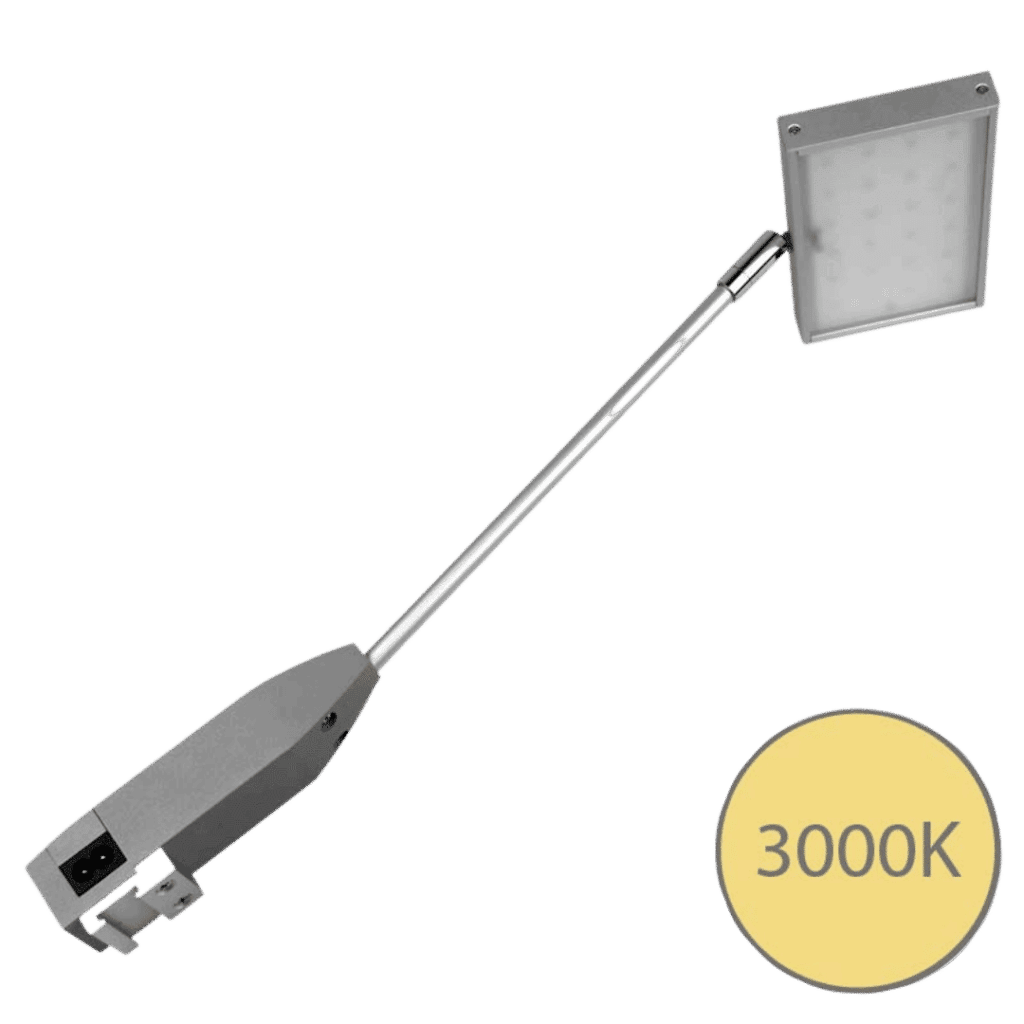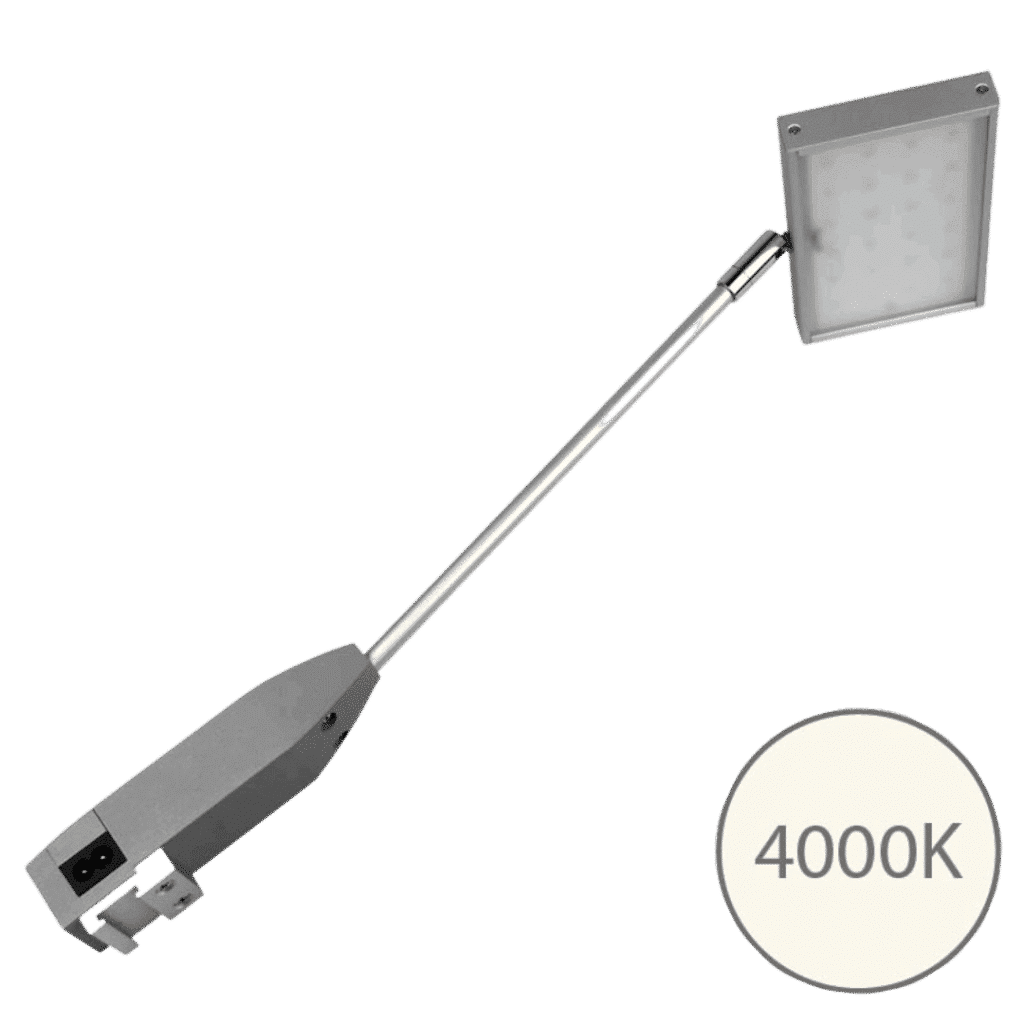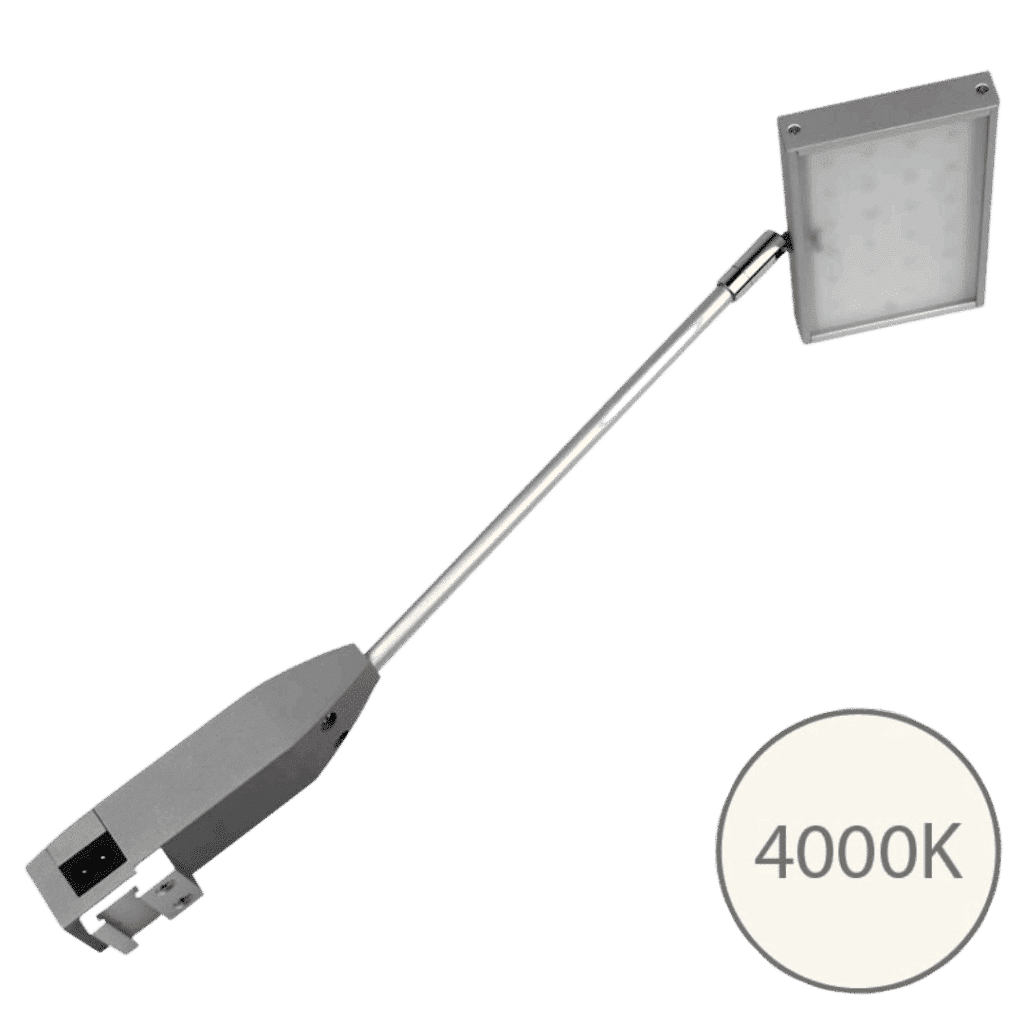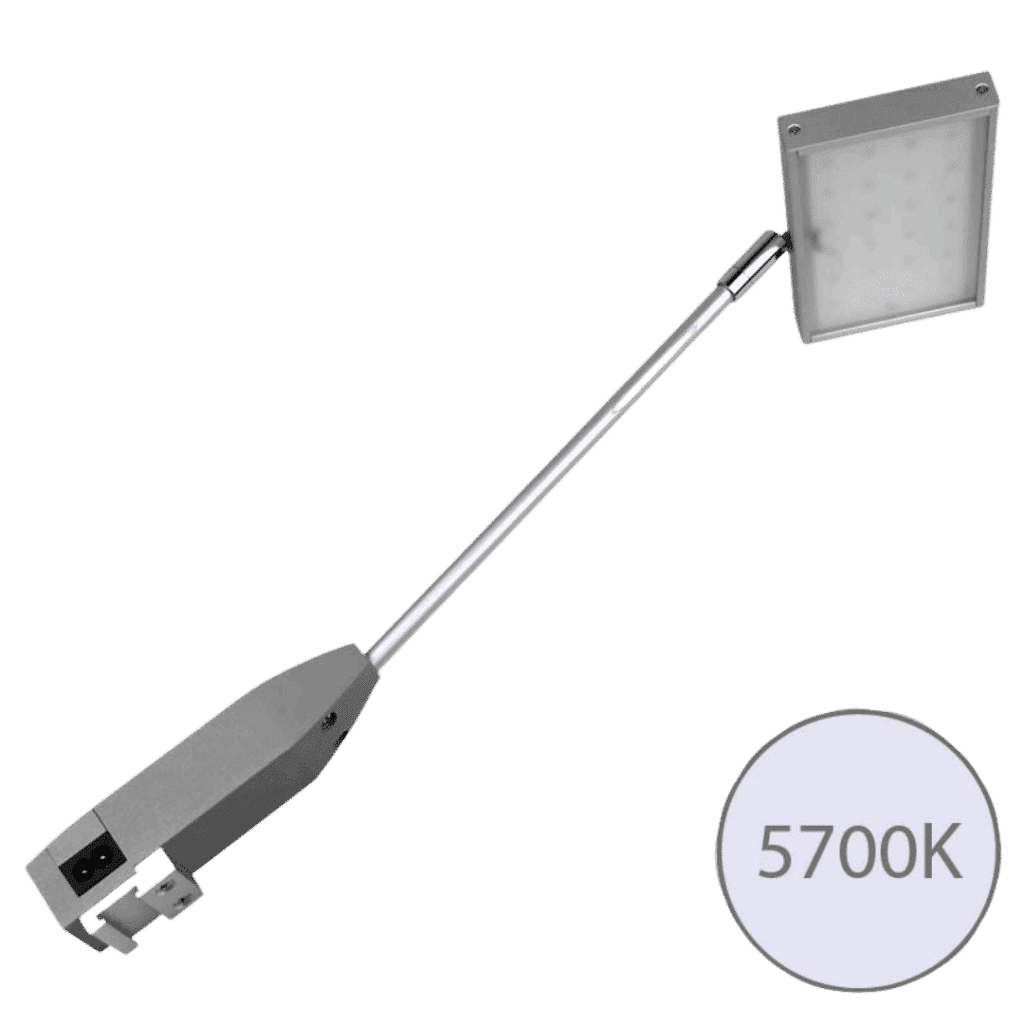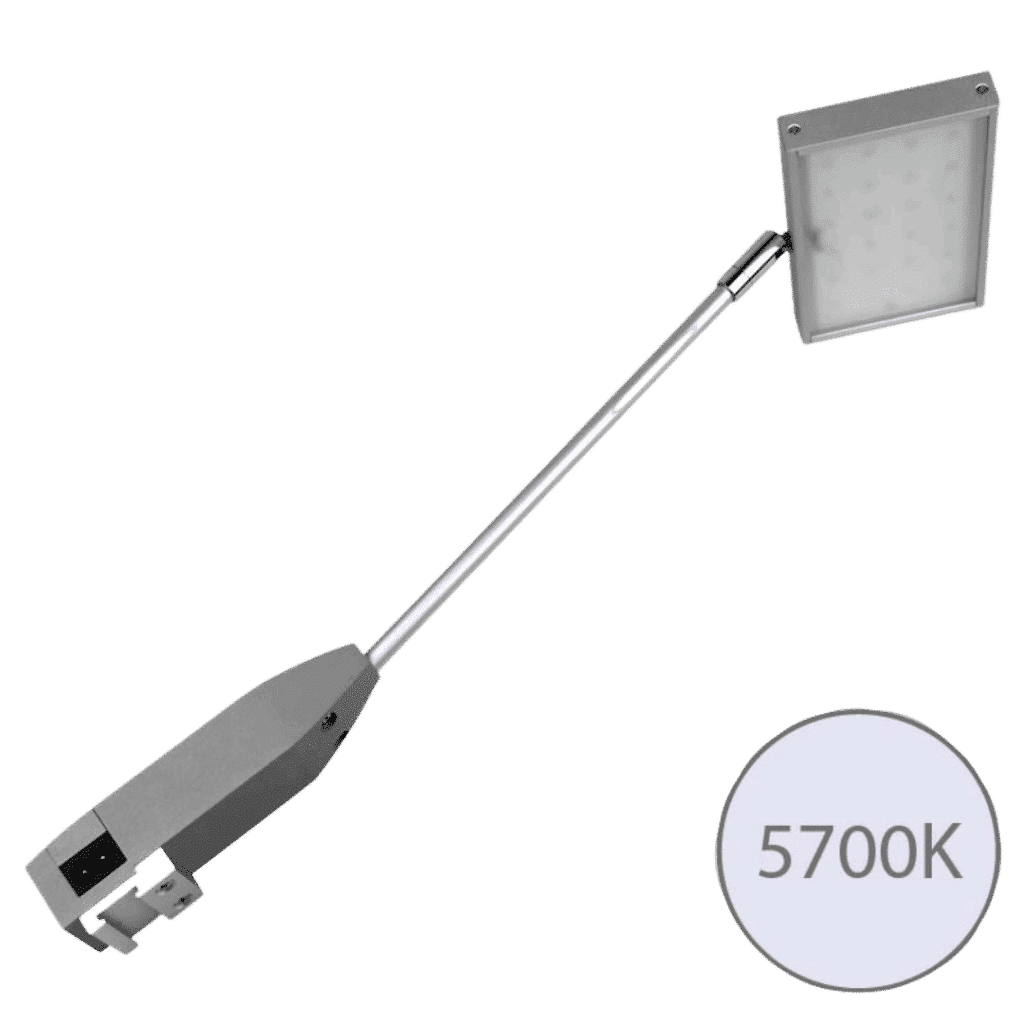 CYRA 20
sku: LAC-020
The CYRA LED display arm light is sleek, modern and stylish. Ideally... read more
Request a quote
Personal purchasing discount
Best value for money
Customer service is at your disposal
Product information
The CYRA LED display arm light is sleek, modern and stylish. Ideally suited for a low exhibition wall or on a pop-up wall. This powerful 20W LED display spot gives a light output of up to 2,300 lumens and can be interconnected with multiple display spots using a connection cable (IEC C8 – C7).

The CYRA comes standard with a clip for, among other things, a pop-up wall. This makes it the ideal lamp for illuminating temporary pop-up walls. Handy transport boxes and compact bags are available so the lights can be transported easily and safely. An ideal combination if you sell pop-up walls to your customers.
The slim model produces a surprising amount of light and can therefore also be used very well on exhibition walls.
Specifications
Number switching cycles
15000
Adapter
Built-in IEC C8 input + IEC C7 output
Dimension base
153 x 41 x 42 mm
Clips available
Aluvision, beMatrix, Octanorm, Syma, Modul, Panel, Truss
Storage temperature
-5oC - +40oC
Dimension head
90 x 153 x 20 mm
Input Voltage
AC 100-240V
Color temperature
Cool white (5700k), Neutral white (4000k), Warm white (3000k)
Linkable
Single or Serial connection