Safety Cable with Second Quick link
The Safety cable Saveking® 3mm is equipped as standard with a Second quick link, in accordance with DIN 56927 nominal size (NG) 5B code B140. This cable meets the strict requirements set at the exhibition locations in Germany.
View this product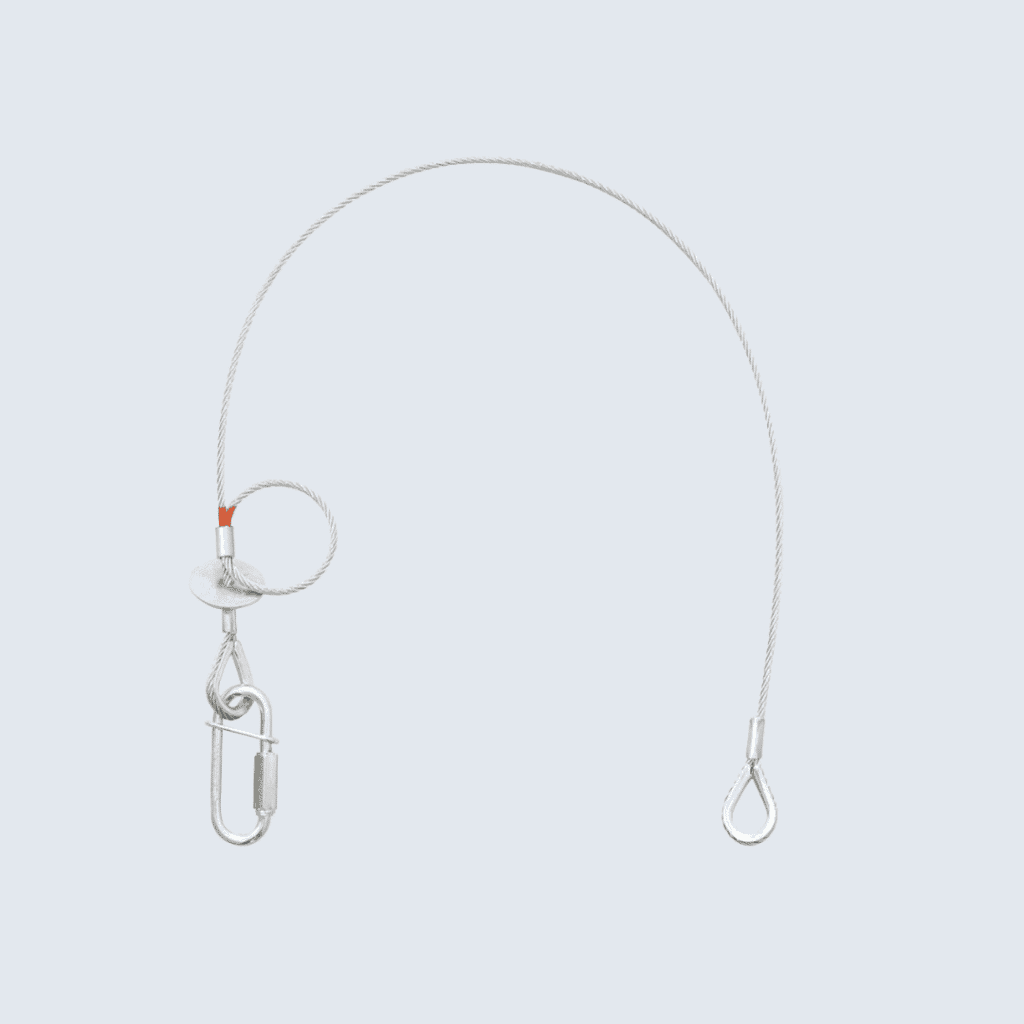 The cable complies with DIN 12385-4 Table 12 Cable class 6x19M with a plastic core with a nominal strength of 1,770 N / mm2. The 'minimum breaking load' (MBK) is 4.89kN. The Safety cable is provided with a label that states the following information:
– Type of rope = safety rope
– Manufacturer ID
-Year of production
– Batches No. (e.g. 12/10 for traceability)
– CE stamp for EU conformity
– Type = Saveking®
– Rope diameter = 3mm
– Mass to be secured = max. 20kg (for the single-stranded backup method)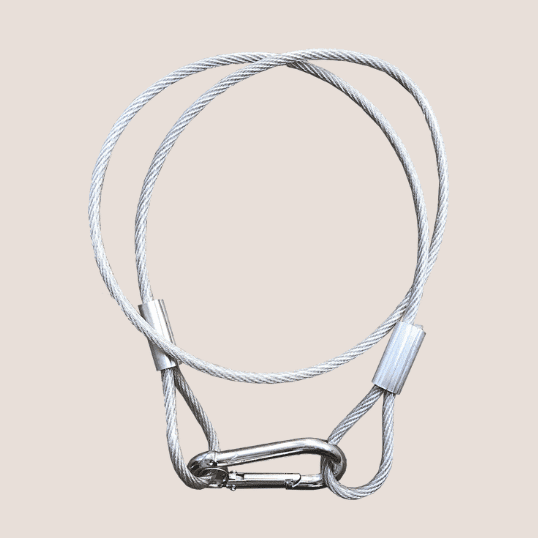 Stay informed of the latest developments
Want to stay informed of the latest developments? Sign up.