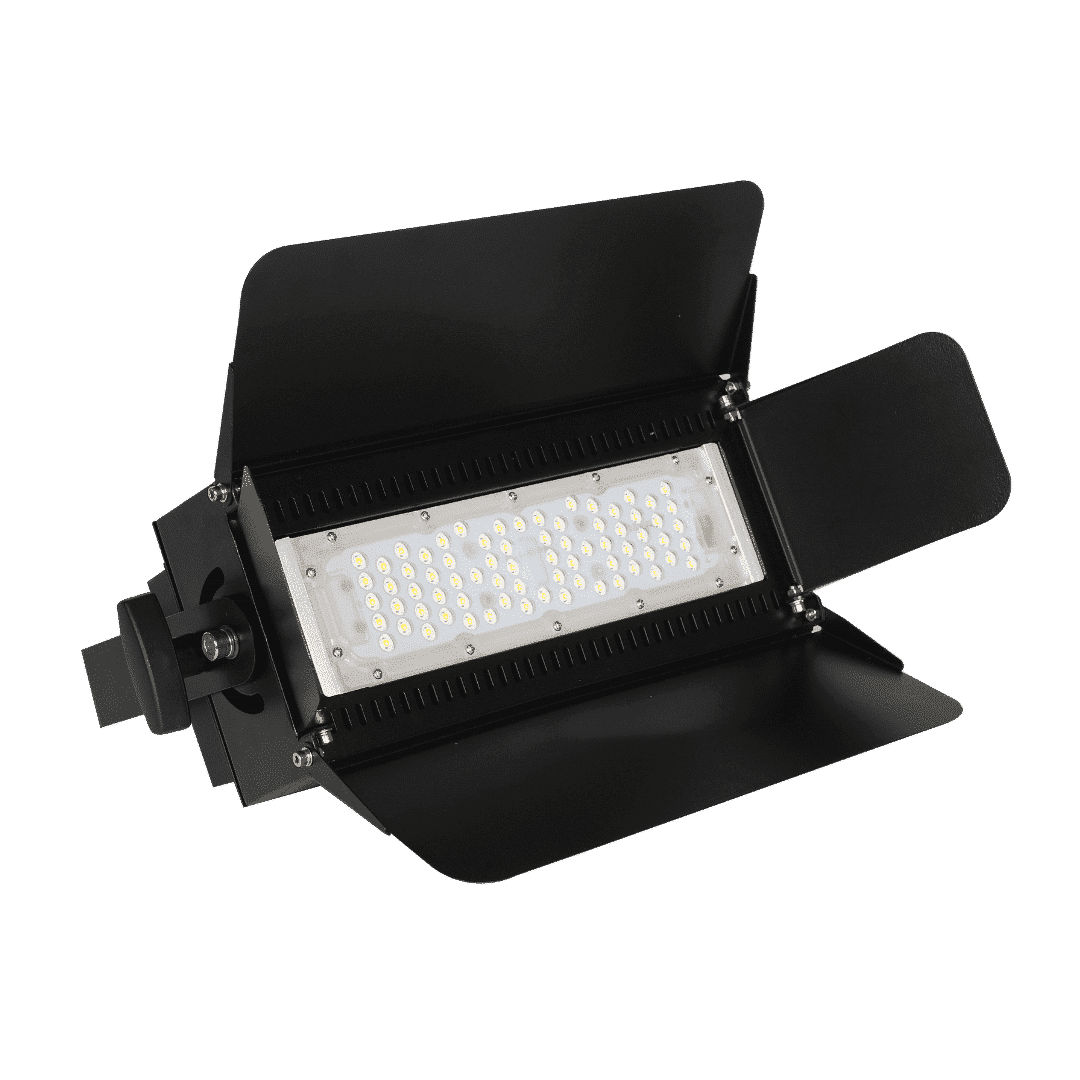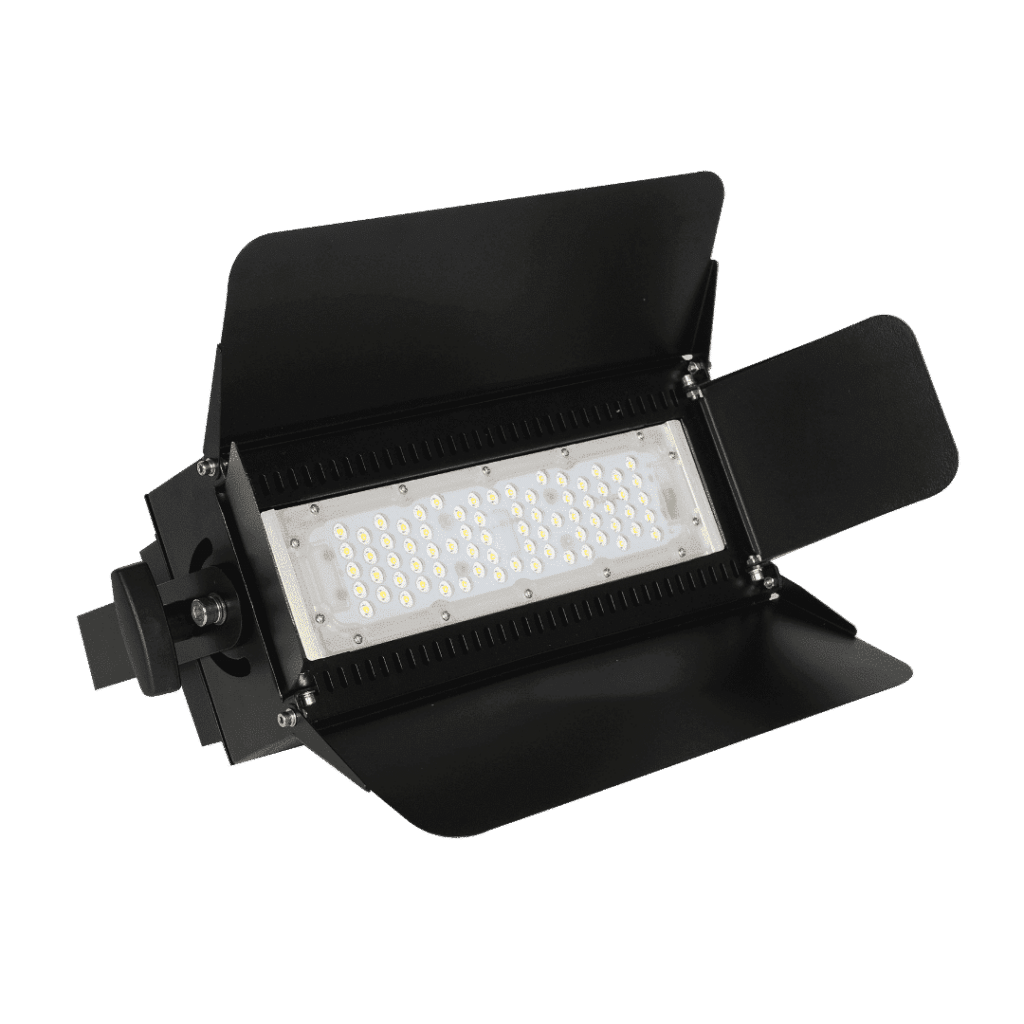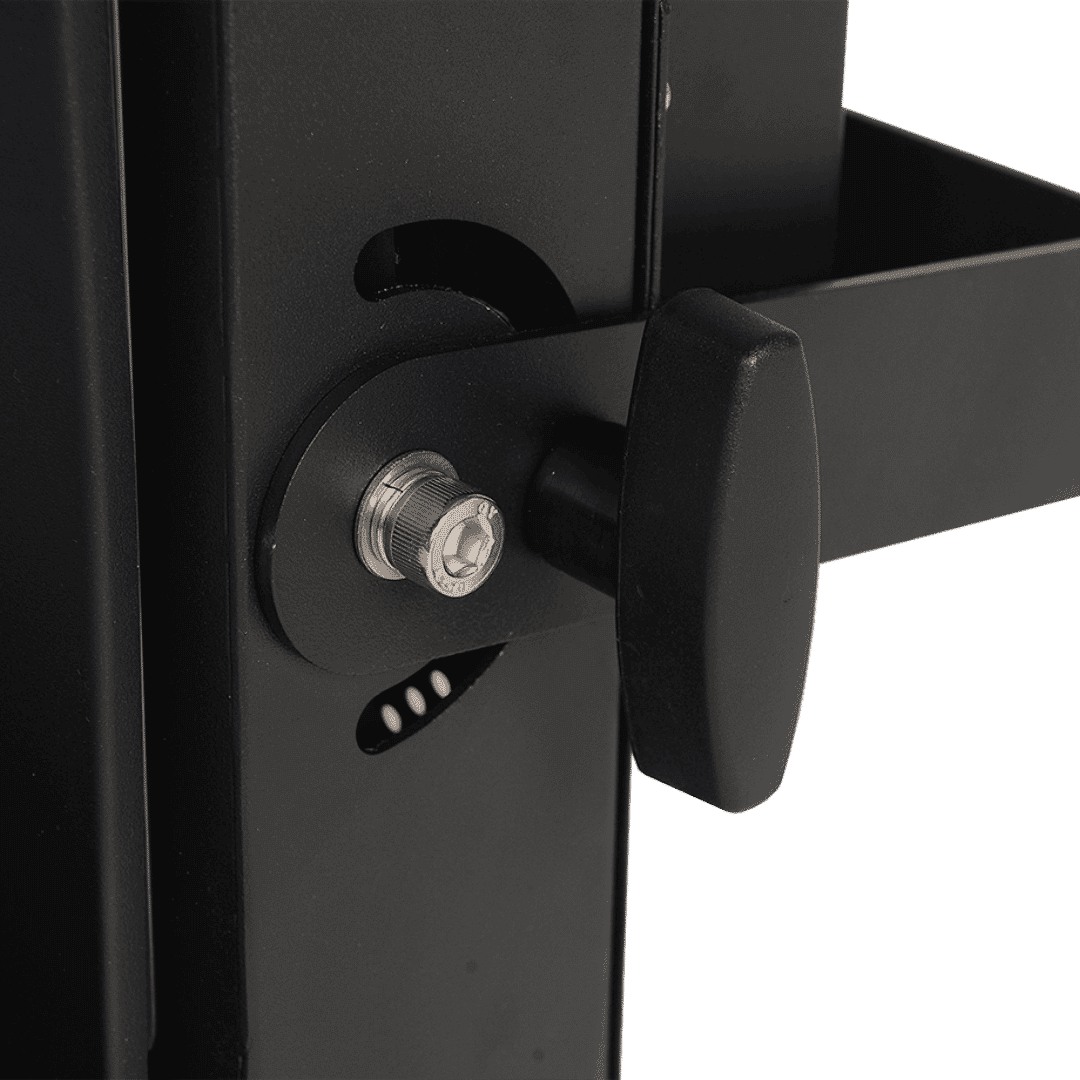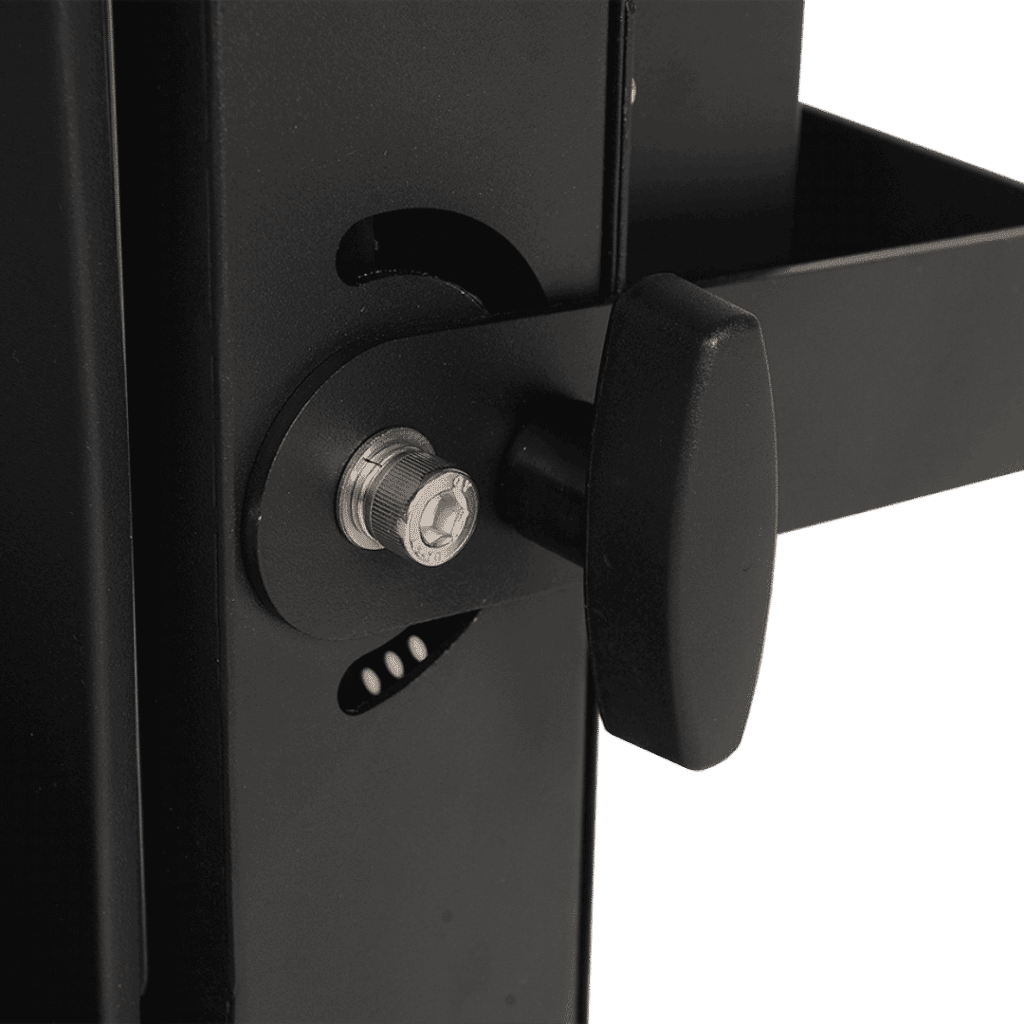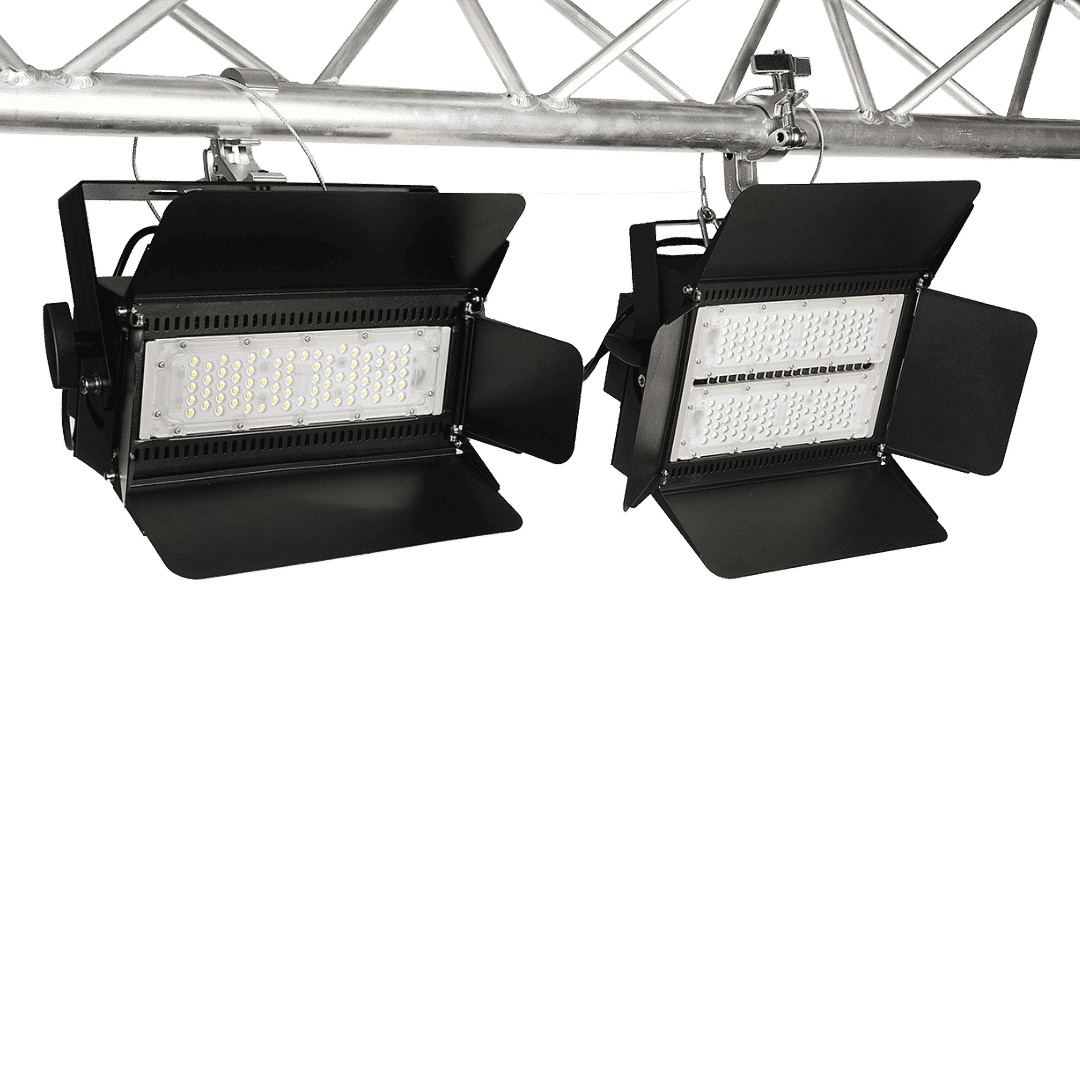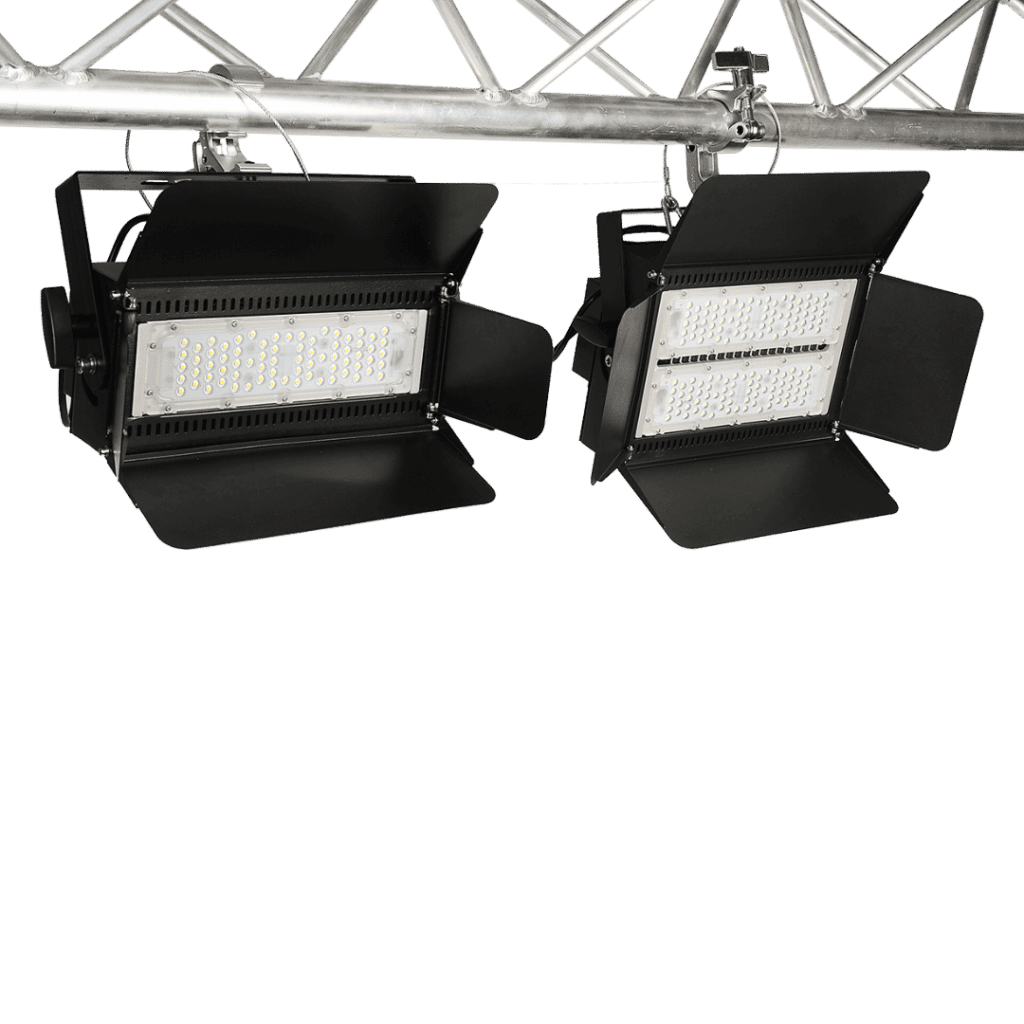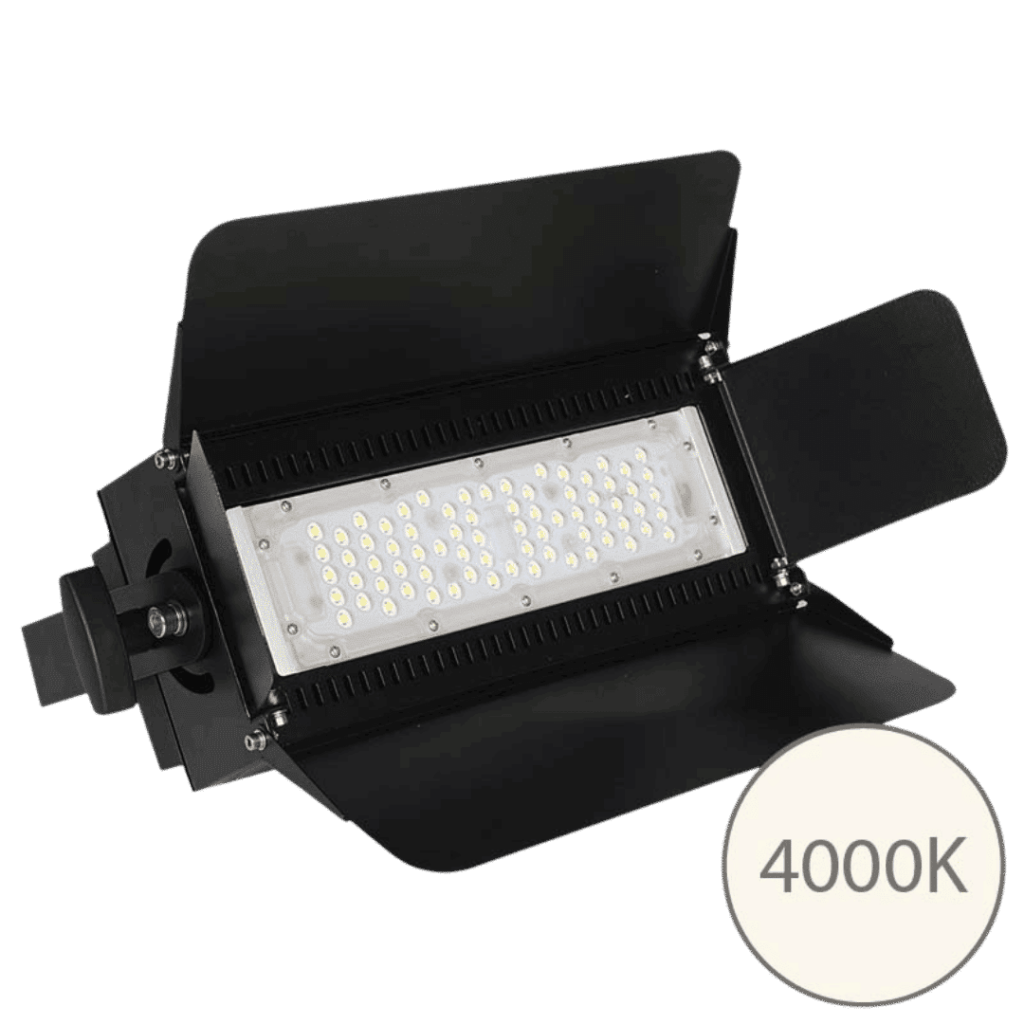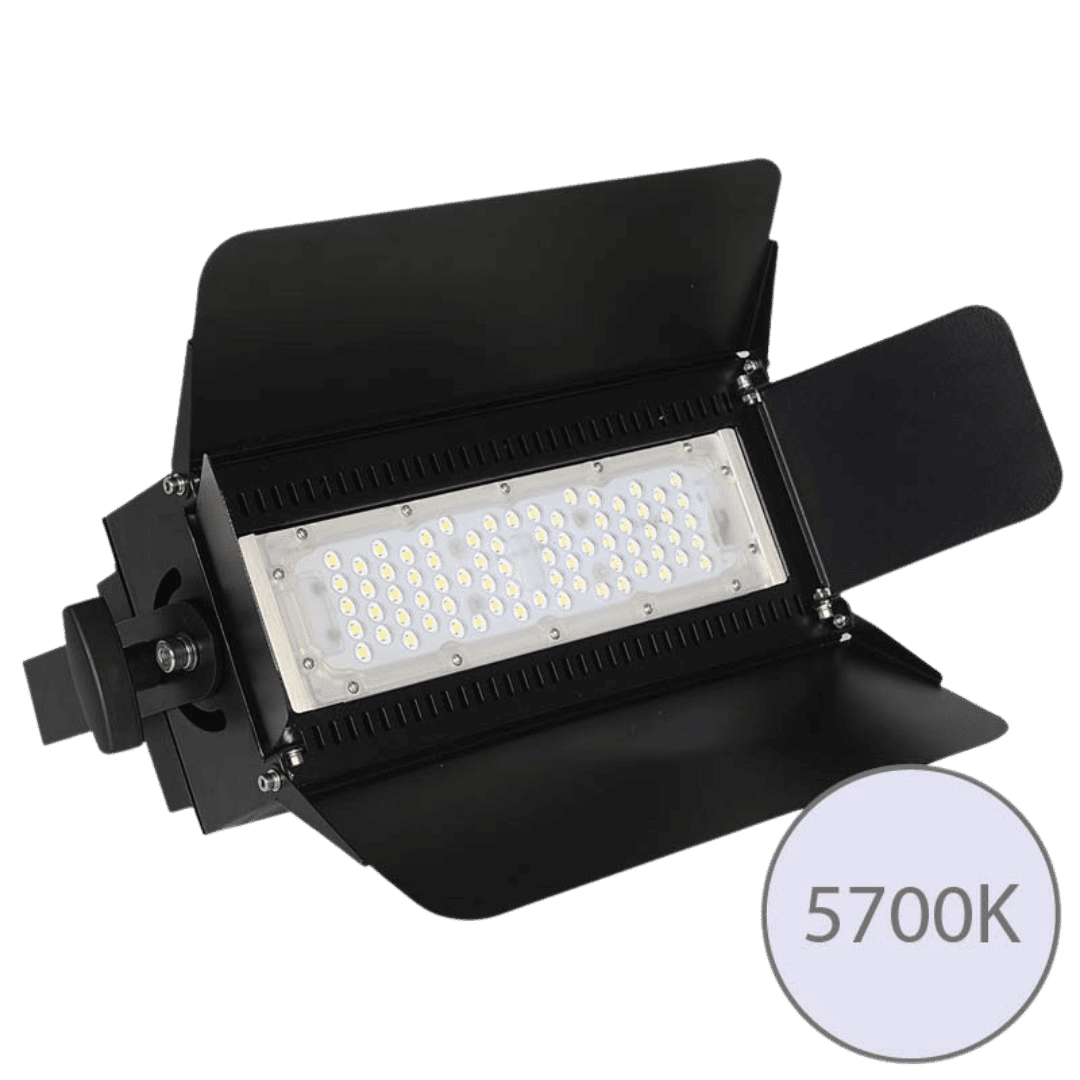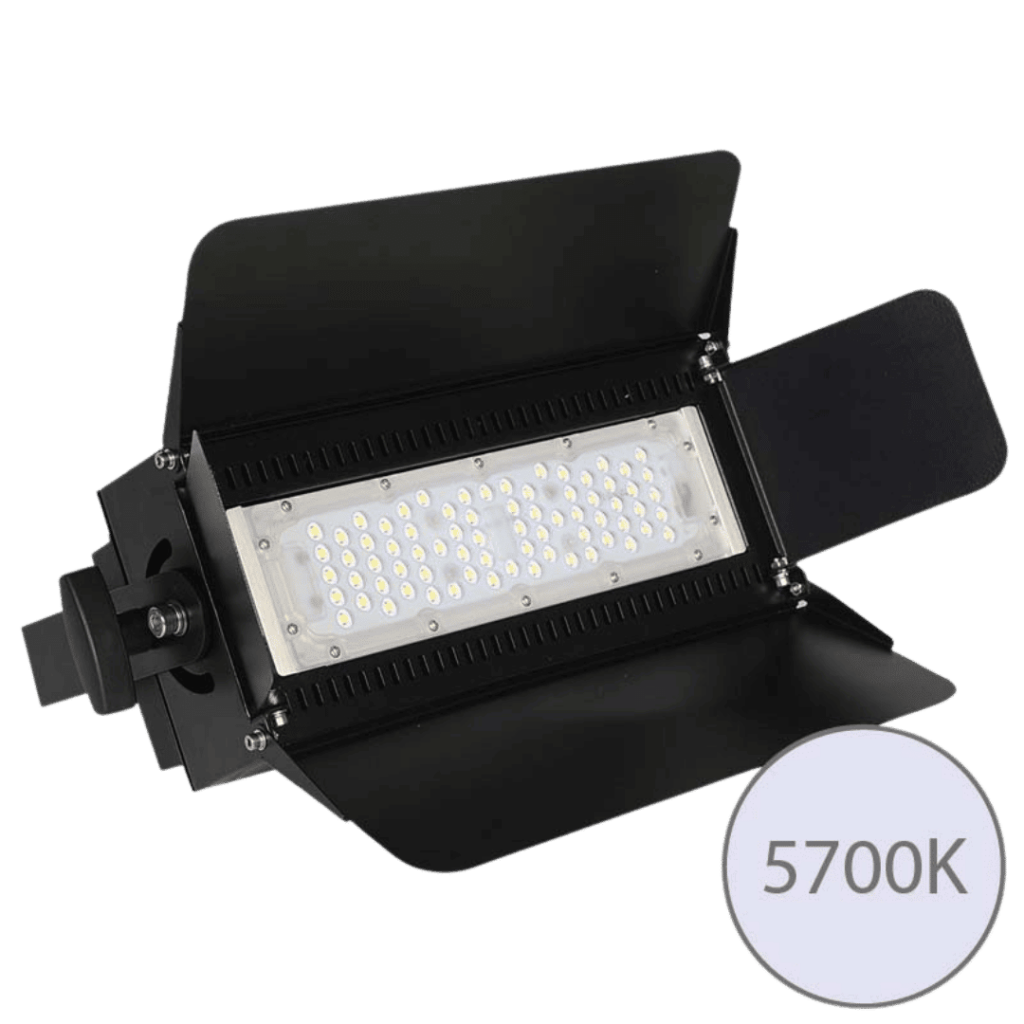 RENO 75W
sku: LFR-075
Sleek and compact Floodlight for lighting the entire trade fair... read more
Request a quote
Personal purchasing discount
Best value for money
Customer service is at your disposal
Product information
Sleek and compact Floodlight for lighting the entire trade fair stand. This floodlight is equipped with barndoors. The RENO has a light output of up to 18,000 lumens.

As standard, the RENO floodlight is equipped with a number of features that have been specially developed for stand construction. The housing is robust, making it suitable for regular assembly and disassembly. A safety ring is fitted as standard to ensure safety when the spotlight is attached to a truss. Handy handles on the side make it a simple task to adjust the spotlight to the right position. Flaps, also called barndoors, are present to partially shield the light beam, preventing visitors to the exhibition stand from looking directly into the floodlight.
Specifications
Number switching cycles
15000
Adapter
Built-in Meanwell driver
Storage temperature
-20oC - +40oC
Input Voltage
AC 220-240V
Color temperature
Cool white (5700k), Neutral white (4000k)
Reflector / Lens
Symmetric
Rotating and tilting
Rotating and tilting
Total dimensions
378 x 140 x 235 mm
Do you have a question about this product?