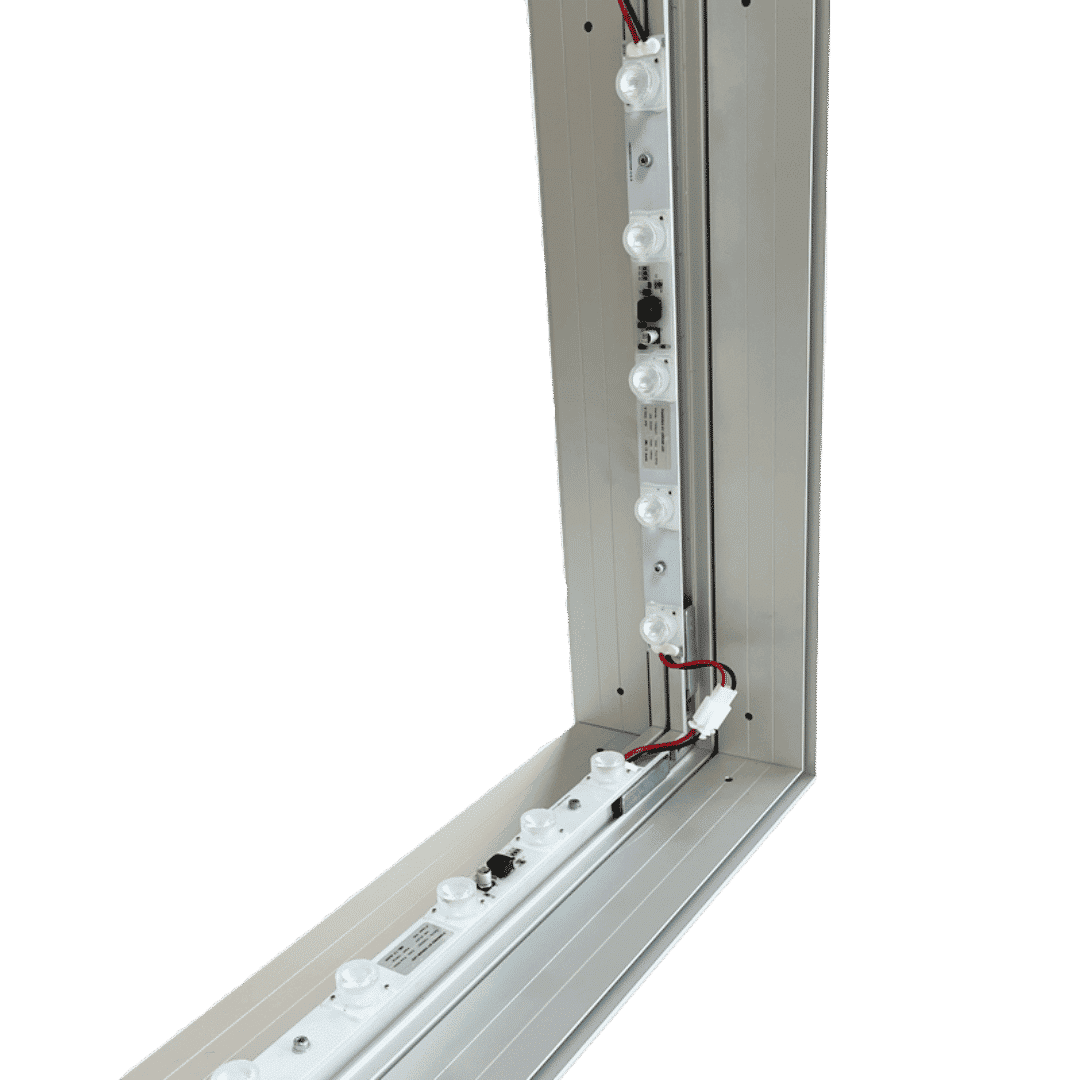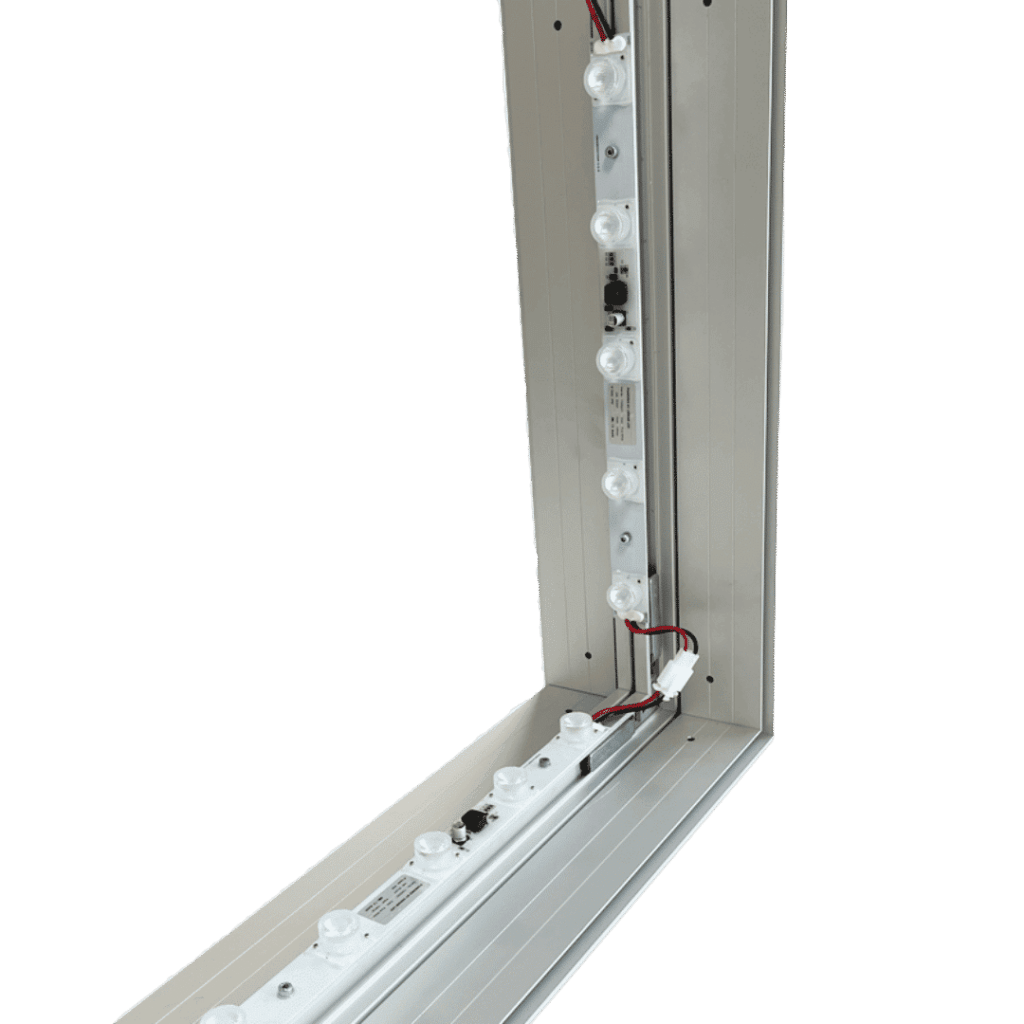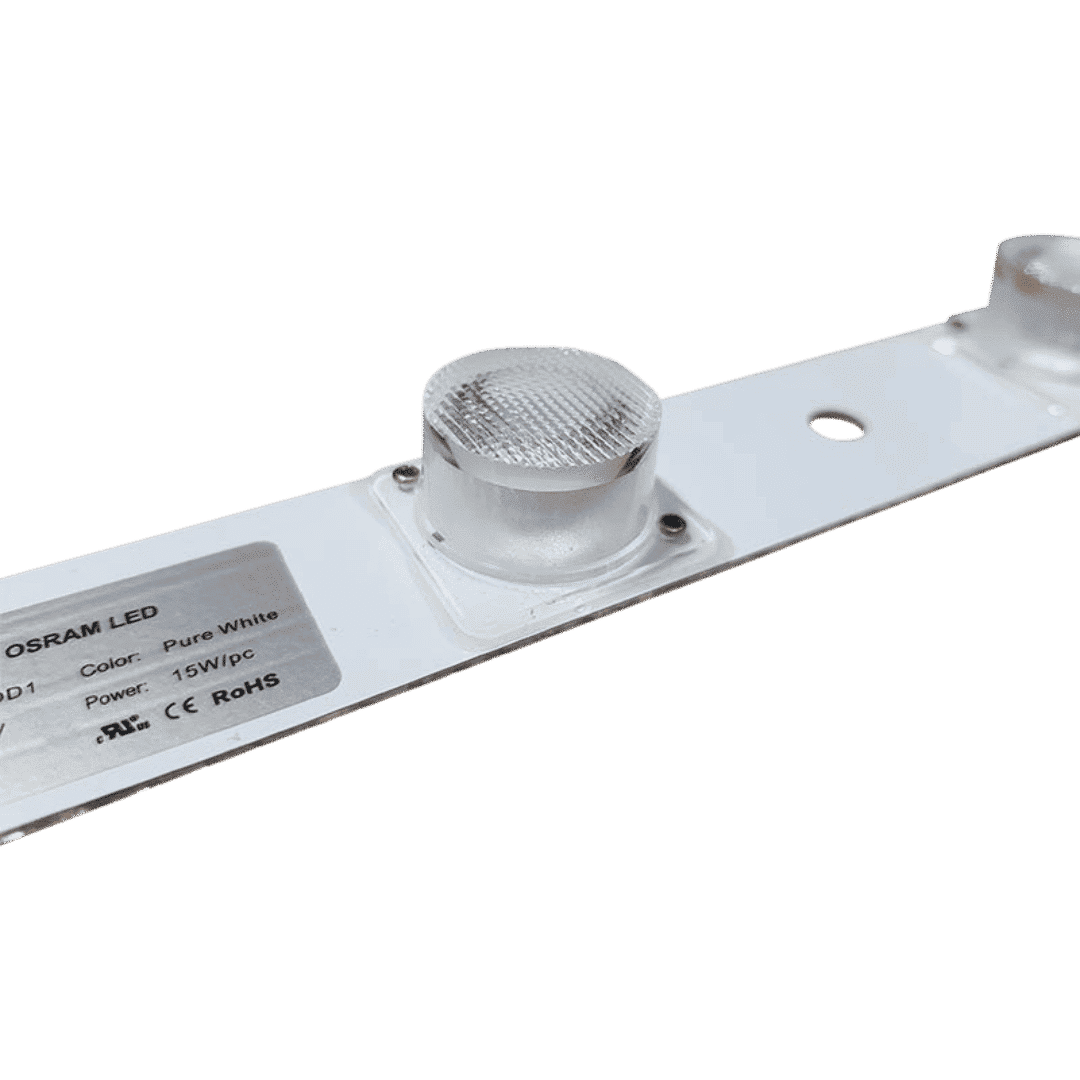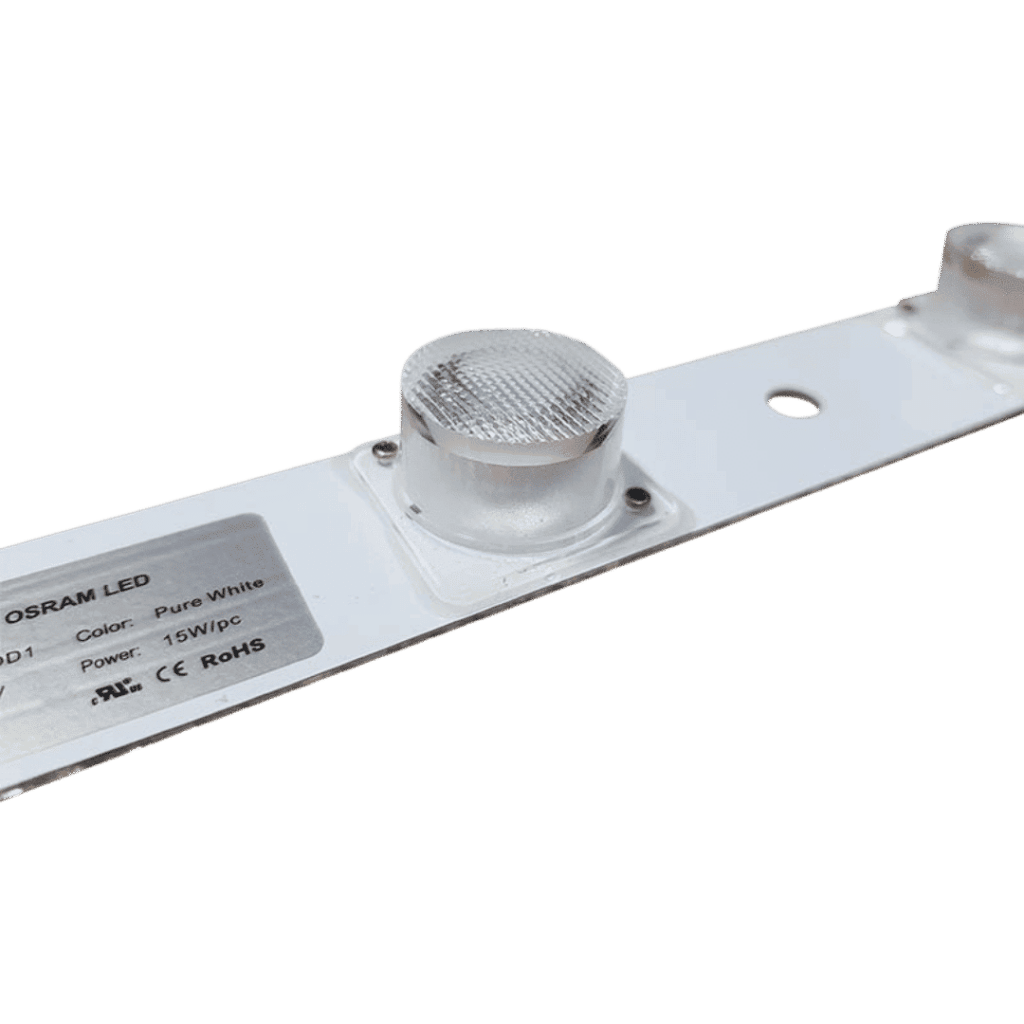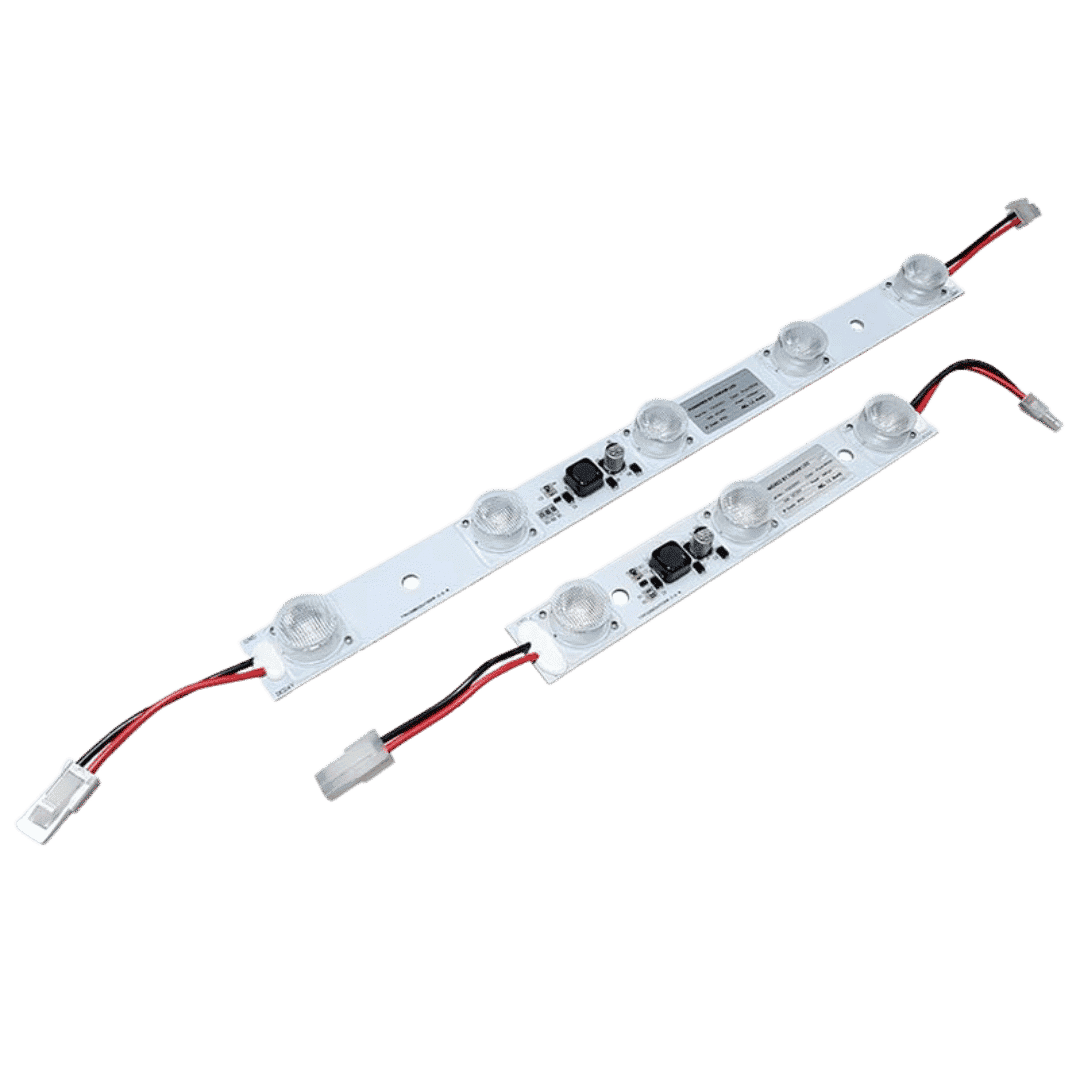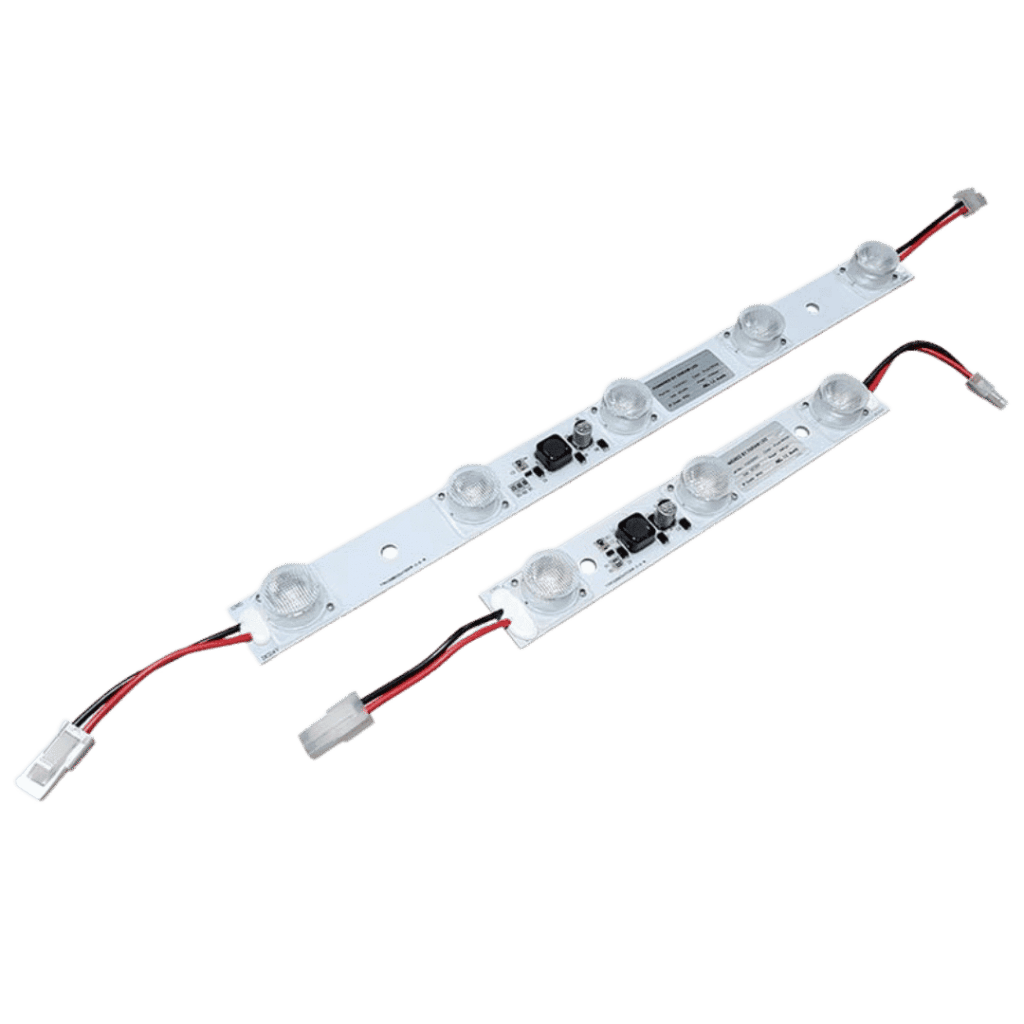 UVAL Edgelit module
sku: LLU
The UVAL edgelit module features 5 LEDs (15 watts) for a light output... read more
Request a quote
Personal purchasing discount
Best value for money
Customer service is at your disposal
Product information
The UVAL edgelit module features 5 LEDs (15 watts) for a light output of 1,350 lumens. In addition, a module with 3 LEDs (9 Watts) is also available for shorter lengths. The strips can be fixed in an aluminium frame for heat conduction with supplied screws or with heat sink tape.
The lenses are firmly screwed to the aluminium base. The UVAL is therefore very robust and suitable for regular assembly and disassembly of your lightbox.
Specifications
Storage temperature
-20oC - +40oC
Certificates
CE, RoHS, UL
Energy consumption
15W, 9W
Linkable
Male and Female connector
Color temperature
Cool white (7000k)
Total dimensions
464 x 27 x 16 mm
Do you have a question about this product?